Adderall Addiction Treatment in Utah
Adderall, a prescription medication designed to treat conditions like ADHD and narcolepsy, has become a double-edged sword in today's society. While it serves as a valuable tool for those who genuinely need it, it has also been misused and abused by countless individuals seeking its stimulant effects. This misuse has led to a concerning rise in Adderall addiction in Utah and throughout the United States.
The need for Adderall addiction treatment has never been greater. If you are concerned that you or a loved one is struggling with prescription pill addiction, learn how our treatment center in Utah can help.
What is Adderall Addiction?
As mentioned above, Adderall is a prescription medication used primarily to treat Attention Deficit Hyperactivity Disorder (ADHD), although it has also proven to be effective in treating narcolepsy. It is classified as a Schedule II controlled substance, indicating its high risk for dependency and abuse.
While Adderall serves legitimate and valuable medical uses, it also has a high proponent of being used and abused in ways other than directed to do it being a stimulant. Adderall addiction often occurs in those taking the drug recreationally. However, even those taking it for legitimate medical use can develop a dependence and even an addiction over time.
Recognizing the signs and symptoms of Adderall addiction is crucial for early intervention and treatment. Some of the most common signs and symptoms of Adderall addiction include
Increased Tolerance: Individuals may find that they need higher doses of Adderall to achieve the desired effects, leading to escalating use over time.
Withdrawal Symptoms: When not using Adderall, individuals may experience withdrawal symptoms like fatigue, depression, and irritability.
Neglecting Responsibilities: Adderall addiction can lead to neglect of work, school, or personal responsibilities due to the preoccupation with obtaining and using the drug.
Changes in Behavior: Drastic changes in behavior and mood swings are common among those addicted to Adderall. They may become agitated, anxious, or even aggressive.
Social Isolation: Addiction often causes individuals to withdraw from social circles, as they become increasingly focused on obtaining and using the drug.
Financial Problems: Adderall addiction can lead to financial strain due to the high cost of obtaining the medication.
Physical Health Issues: Over time, the misuse of Adderall can result in physical health problems such as cardiovascular issues, insomnia, and weight loss.
There are several reasons why someone may find themselves abusing Adderall including
Peer Pressure: Many individuals are introduced to Adderall through friends or acquaintances who misuse the drug for its stimulant effects.
Academic and Work Pressure: The pressure to perform well in academics or at work can lead individuals to misuse Adderall as a study or performance enhancer.
Mental Health Issues: Some individuals misuse Adderall to self-medicate underlying mental health conditions, such as depression or anxiety disorder treatment.
Genetics: A family history of substance abuse may increase the risk of developing Adderall addiction.
The state of Utah is home to more than 3 million people. According to the Substance Abuse and Mental Health Services Administration (SAMHSA), roughly 2.8% of the population in Utah ages 12 and older suffered from an illicit drug disorder between 2017 and 2019.
Some additional statistics about Adderall and drug addiction in the state of Utah include
During that same period (2017-2019) roughly 5.7% of the population of Utah suffered from a substance use disorder
According to a March 2019 study, roughly half of all people in treatment in the state of Utah are in treatment specifically for drug addiction
Prescription opioids are responsible for approximately 38% of all unintentional drug poisoning deaths in Utah
Among those between the ages of 18 and 25 specifically, roughly 9.8% reported substance use disorder in Utah between 2017 and 2019
Adderall Addiction Treatment

Adderall addiction treatment may vary based on the individual's circumstances and needs. Before treatment starts, the person must undergo an evaluation as well as a detox to determine the best course of therapy and treatment for them.
At our addiction rehab center, we offer several treatment and therapy options to fit each person and their needs.
Therapy for Adderall Addiction in Utah
Therapy is a fundamental component of Adderall addiction treatment, as it helps individuals understand the underlying causes of their addiction and develop coping skills to maintain sobriety. When it comes to Adderall addiction specifically, several therapies have been proven to be effective including: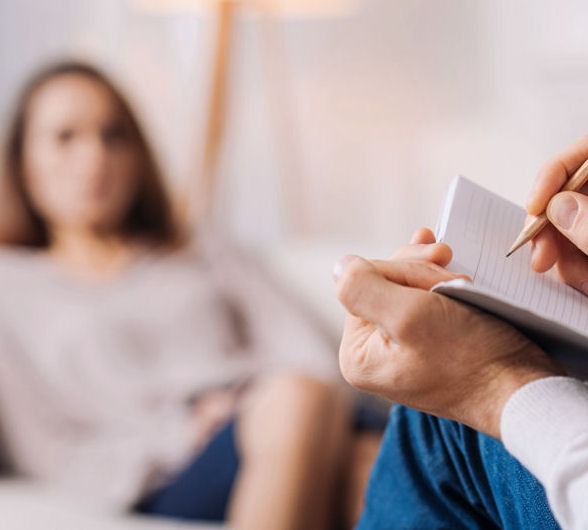 Call Acqua Recovery for Adderall Addiction Treatment in Utah
While Adderall serves many beneficial medical purposes, it can also be used and abused in ways other than directed, often leading to Adderall addiction. Acqua Recovery is here to support individuals on their journey to recovery. Our experienced staff offers a range of evidence-based therapies and treatment options to address Adderall addiction effectively.
If you or a loved one requires Adderall addiction treatment in Utah, seeking professional help is essential. Contact us today to take the first step towards a healthier, addiction-free life.