Meet Your Partners in Recovery
Drug & Alcohol Addiction Treatment in Midway, Utah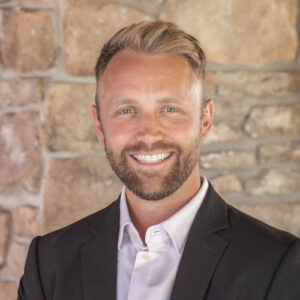 CEO
Dan Parrish was named CEO of Acqua Recovery in September 2019. He joined the team in 2018 as Director of Marketing and has made a career-long commitment to help those struggling with addiction and its underlying mental health and behavioral causes and triggers.
His mission is to ensure every individual receives the treatment and education necessary to recover and to find the resources that best suit their needs. With over 10 years of sobriety, Dan brings true empathy to those in distress and believes the path to recovery starts with each individual finding their true self. "Addiction is a disease we can only successfully treat by meeting it with compassion and honesty. If we do not find the reason why the cycle of self-medication started, how can we find the road to sobriety?" Dan is passionate about creating a program that facilitates long term success in both Mental Health and Substance Abuse.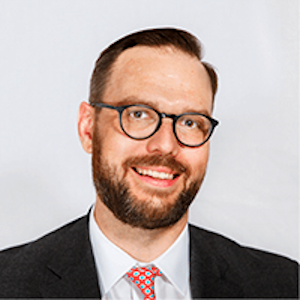 MEDICAL DIRECTOR
Dr. Pickrell is a board-certified psychiatrist with interests in addiction and psychiatry. He strives to identify the underlying cause of substance use. His understanding of addiction as the overlapping symptoms of biopsychosocial development is the foundation to his care model. He is committed to helping both patients and families understand that addiction is a treatable medical illness. He has been involved in the treatment of addiction for the last 17 years and completed his residency training at the University of Utah.
His experience with patients suffering from addiction and mental health issues is what motivated him to attend medical school. Like many people in the substance abuse field his life has been directly impacted by the illness of addiction. This has helped him develop a unique understanding that each patient is an individual and requires an individual treatment plan. He values patient autonomy and is committed to assisting patients in developing a recovery plan that they can embrace. Acqua is the perfect location for Dr. Pickrell, as he can frequently be found fishing on the nearby Provo river. His love for the outdoors and an active lifestyle has drawn him to the beautiful Wasatch Front.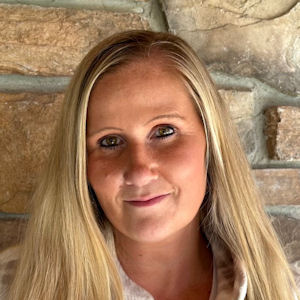 MEDICAL LIAISON
As Medical Liaison, Lora provides an essential bridge between the coaching and medical departments. Lora grew up and graduated high school in Heber City, Utah and is Acqua's resident tether to the local community. She is currently working on her bachelor's degree in psychology, moving toward becoming a counselor in drug and alcohol addiction. 
She loves helping and supporting the clients as they move through the first phases of recovery. She focuses on helping them find their voice through empathy and relatability. Having worked through her own addiction, Lora teaches the clients, "you never know how strong you are, until being strong is your only choice."
Lora enjoys her role at Acqua and the people with whom she works. "We are a family here at Acqua, and I love that about this place." She brings that same familial love and compassion to her work at Acqua, and finds great joy in helping the clients transform their lives, and better connect to their authentic selves.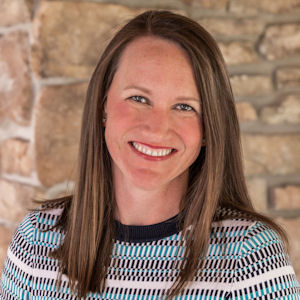 GLORIA ANDERSON (SHE / HER) CMHC (CLINICAL MENTAL HEALTH COUNSELOR)
CLINICAL DIRECTOR
Gloria works with individuals seeking growth and healing from addiction, trauma, and other mental health issues. At Acqua Recovery since 2018, she specializes in IFS (Internal Family Systems), and EMDR (Eye Movement Desensitization and Reprocessing) treatment modalities in helping clients in their path to recovery.
Gloria believes that treating the issues underneath addiction is the most effective way to help individuals live their happiest and healthiest life. "Addiction and using behaviors are the coping skills. If we can understand what is driving the behaviors we can adopt healthier coping skills that lead to healing."
Gloria is a licensed clinical mental health counselor, holds a master's degree in Counseling and Psychology and is trained in Eye Movement Desensitization and Reprocessing (EMDR). Gloria and her family are transplants from New York City and enjoy the way that living in Utah allows them to connect to each other, the community, and the outdoors. She loves the energy, compassion, and willingness of Acqua colleagues to change when it means better care and better outcomes for our residents. Her counseling and administrative skills are a key part of Acqua's clinical team; her intelligence, humor, and hard work are a key part of our family here.
She has honed her skills and approaches over the past decade working in university, outpatient, intensive outpatient, and long-term residential settings, including Hazelden Betty Ford Foundation. As Clinical Director, Gloria's passion and expertise in treatment provides a foundation for the life-changing experience at Acqua Recovery.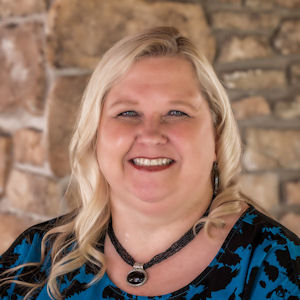 JANELL JONES (SHE / HER) ACMHC (ASSOCIATE CLINICAL MENTAL HEALTH COUNSELOR)
MASTERS-LEVEL CLINICIAN
Janell loves working with clients of all ages, backgrounds, and experiences. She thrives in working with those who are interested in breaking free from particular mindsets that keep them stuck in unhealthy routines. Janell offers a different point of view as she supports clients in finding their own healing path as they change their lives. "The diagnosis is not as important as an individual's willingness to grow, change and heal."
Janell is trained in EMDR (Eye Movement Desensitization and Reprocessing), Inner-Child Work, and CBT (Cognitive Behavioral Therapy), which is her favorite. She has a passion for working with clients one-on-one, and also really enjoys psycho-education groups. Janell prefers to look at each client as, "unique," and shapes their treatment plans according to individual needs.
Janell earned her clinical master's degree as a CMHC (Clinical Mental Health Counselor) and has worked in both residential and private practice. Janell feels passionately about her clients and often cites, "the hardest part of going through the process with clients is watching them leave;" but loves seeing clients have that "light bulb" moment.
Janell is a native of Wasatch County and in her free time enjoys cooking, reading, swimming, scrapbooking, and making quilts.
Janell think the hardest part of going through the process with one of the clients is knowing and watching them be ready to leave. She feels like a mother bird who sends her little birds out of the nest to fly on their own. She wants them all to continue on their journey and have the greatest success. Janell is so grateful to be apart of the lives of the clients here.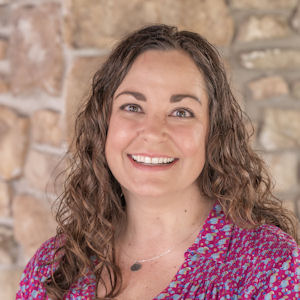 REBECCA BELL (SHE / HER) ACMHC (ASSOCIATE CLINICAL MENTAL HEALTH COUNSELOR)
MASTERS-LEVEL CLINICIAN
Rebecca (Becky) focuses on substance abuse and co-occurring disorders. She specializes in DBT (Dialectical Behavior Therapy), CBT (Cognitive Behavior Therapy), and inner-child therapeutic treatment modalities. Her passion for "sharing space with those who are struggling" is an essential part of the Acqua Clinical Department's foundation.
Becky is a licensed master's-level clinician, having earned her degree in CMHC (Clinical Mental Health Counseling). She became a therapist, in part, because therapy "was so helpful for me in my life. What a difference it makes having an outside, objective person offers a unique perspective and compassionately tell me the hard truths." Becky brings the same caring and challenging philosophy to her work with clients at Acqua.
In addition to DBT, CBT, and inner-child work, Becky has also received training in Mind-Body Bridging (trauma and mindfulness) and Motivational Interviewing. Becky excels in running psychoeducation and processing groups.
Outside of work, Becky enjoys traveling (particularly in National Parks), reading as much as possible, and playing with her daughter and dog. Believing that enjoying life is just as therapeutic as sitting in session with a clinician. Please use this one since I have edited this version.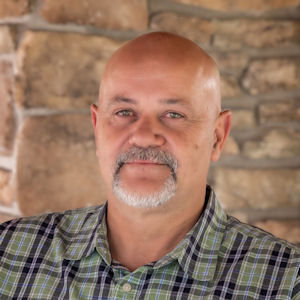 DENNIS WOODRUFF (HE / HIM) CMHC (CLINICAL MENTAL HEALTH COUNSELOR)
MASTERS LEVEL CLINICIAN
Dennis's therapeutic passion is compassion and working with all ages, genders, orientations, and drugs of choice. "I love the idea of unconditional positive regard and helping my clients feel heard. I believe boundaries are best maintained with compassion and empathy."
Dennis adapts his therapeutic approach to each individual client and is trained in CBT (Cognitive Behavioral Therapy), Motivational Interviewing, EMDR (Eye Movement Desensitization and Reprocessing), and Inner-Child trauma work. He earned a Bachelor's at Brigham Young University in Zoology and received his Master's Clinical Mental Health Counseling (CMHC).
Dennis has extensive experience in the therapeutic field, having worked in Intensive Outpatient Treatment (IOP), residential treatment, private practice, and also as Clinical Director for a treatment program. Denis loves running processes and psychoeducation groups. He specializes in talking and educating about the addiction process in the brain.
Dennis was born and raised in Alberta, Canada, and is an avid hockey fan, and is particularly passionate about the Oilers. He loves spending time with family and traveling. In whichever city Dennis finds himself he is on the lookout for a hockey arena, taking in games as often as possible.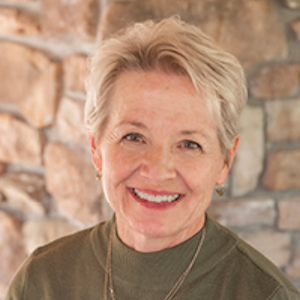 KATHY FELT (SHE / HER) CSW (CERTIFIED SOCIAL WORKER)
MASTERS LEVEL CLINICIAN
Kathy focuses on working with people dealing with loss, grief, trauma, and addiction recovery. After many years as a businesswoman in the financial sector, Kathy pivoted to social work after finding a passion for healing and supporting addiction recovery in her own life. Kathy implements Strength-based, CBT (Cognitive Behavioral Therapy), DBT (Dialectical Behavioral Therapy), and Mind-Body Bridging therapeutic modalities in treating her clients.
Kathy believes connection, humility, and willingness to embrace new possibilities in life create optimal conditions for growth and healing. "We can find joy in both big and small moments." A calming and caring presence makes Kathy an irreplaceable part of Acqua's Clinical Team.
Kathy earned her clinical master's degree and is an MSW (Master of Social Work). Having worked at Acqua as both a clinical intern and now a primary therapist, Kathy has a wide array of experience and exposure to life-changing modalities and programming that inform her compassionate and clinical approach. She is an avid outdoor enthusiast and explorer. Kathy can be found hiking in desert canyons and mountain ranges, riding her bike on and off-road, and doing anything active. Kathy's favorite roles are that of mother and grandmother. She brings an undeniable and invaluable caring presence for all of the clients at Acqua.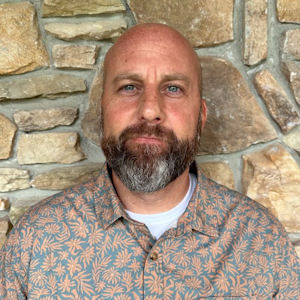 DAVID JAY (HE / HIM) SUDC (SUBSTANCE ABUSE DISORDER COUNSELOR)
SUBSTANCE ABUSE COUNSELOR
David specializes in working with clients from an addiction point of view. "Being in recovery myself and coming out the other side, I want to give back and share what I have learned. Like they say, 'You can't keep it unless you give it away."
One of the newest members of Acqua's Clinical Team, David brings a varied and rich experience. He has worked as a front-line staff in recovery, run IOP (Intensive Outpatient Program), run a sober-living facility for men, and facilitated many kinds of groups, including art and music therapy, psycho-education, and experiential and recreational therapy.
David is a transplant from California and enjoys cooking, acrylic painting, and music in his private time. He currently finds himself falling in love with the mountains of Utah, and enjoying new pursuits in his life.
David is a licensed SUDC (Substance Use Disorder Counselor) and offers an essential connection to Acqua clients seeking their own recovery passage. He intimately knows the ups and downs of the recovery process and the effective tools and coping skills that help bolster each individual's healing process from addiction. He offers essential connection with the Acqua clientele and is an example of what working through recovery looks like, offering hope to others when they are at their lowest.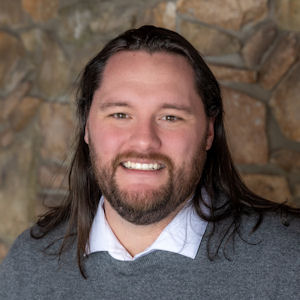 DIRECTOR OF ADMISSIONS
Matt was born and raised in North Stonington, Connecticut. He has always been a close-knit family guy. When he is not working you can find him outside, playing sports, being a prankster and enjoying a great laugh. His favorite hobbies are playing golf, photography and travel.
Matt had his own struggles with addiction and is very proud to share his story of recovery and his passion for the mission of Acqua. He found his way to Acqua in search of treatment – he was actually our second patient!! He was very excited to join our team on his 1 year sobriety anniversary. He likes to say that he helped open the center (as a patient) and we have never been able to get rid of him! [Editor's note: we hope we keep him forever.]
He began at Acqua by helping create a small, Alumni program, and then transitioned to Outreach and marketing, which is a natural for him because he loves to connect with people from all walks of life who are seeking help. In February 2018, Matt was promoted to Admissions Director; because he is so passionate about his work he never feels like it is a job to help guide people on the path to recovery.
OUTREACH SPECIALIST
Ashlee is a native to Midway, UT. She feels the most at home when she is in nature. Ashlee enjoys learning about and participating in a variety of healing modalities. She enjoys being creative and connecting with people through music. Her family means the world to her and she loves playing with her sweet little dog, Pabu.
Ashlee struggled with substance abuse herself and is honored to share her story of recovery. It wasn't until she came to Acqua in 2018 as a resident that she surrendered and chose into a new way of being. The sacred land at Acqua called her home and provided her with the sanctuary she needed to heal. She is grateful for the time she spent at Acqua, as it inspired her passion to help others and step into her own gifts.
As an alumni of Acqua Recovery, Ashlee became a Recovery Coach in June of 2019. Through this role, she deepened her passion for helping and inspiring others to find their path to recovery. Ashlee is now excited to be a part of Acqua's admissions team as an Outreach Specialist and to help people find freedom from addiction. She understands firsthand how difficult it can be to find the right treatment center for yourself or your loved one, and deeply cares about making that process as seamless as possible.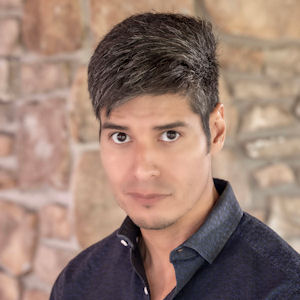 DIRECTOR OF MARKETING
Mario Salcedo grew up in Houston, Texas. He is passionate about helping patients with mental health and substance abuse issues. Mario has a range of training and experience from working in hospitals, substance abuse, and mental health facilities for patients of all ages.
Mario has a bachelor's degree in psychology from Utah Valley University and an MBA from Westminster. Mario enjoys hiking, snowboarding, working out, and anything outdoors. Mario understands addiction firsthand and has been in recovery since 2004. He is proud to work with the dedicated team at Acqua Recovery. He has dedicated himself to helping others find sobriety and a passion for life.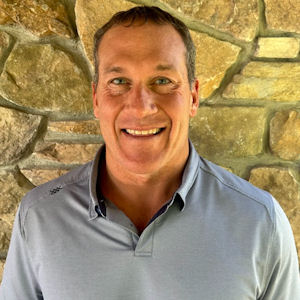 MARKETING MANAGER
Travis brings a depth of experience to his position at Acqua. He has worked as a peer mentor, peer leader, sober living manager, has several auxiliary trainings in recovery and is currently working on his degree as a drug and alcohol abuse counselor. He has a passion for educating people about treatment, the process of recovery and the programs offered at Acqua. 
His attraction to this field stems from the relationship he's had with his own addiction and recovery. Travis has the ability and compassion to be with the clients and their families at their lowest and most challenging moments in the treatment and recovery process. 
Travis cites the "family-feeling" atmosphere at Acqua as being a primary force and support for the clients. He believes that the value Acqua offers their clients is the empathy, compassion and the love that each person brings to the program. 
"Reaching out and asking for help is worth it! It's going to be hard, it's going to take time, but you will find happiness again. Addiction doesn't define who we are, it makes us stronger to become the person we were intended to be."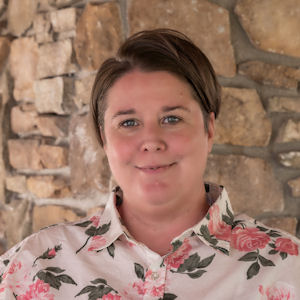 RECOVERY COACH SUPERVISOR
My name is Jasmine, and I am the Supervisor over the Recovery Coaches. I grew up in Summit County, Utah, and am still adjusting to the weather. Working in Mental Health and Addiction IS my passion. I am a big believer in being kind and that the world needs more love.
It's hard to explain the happiness and pride that comes from watching the light come on in someone's eyes, where there was once darkness and despair, and to see them become a better, more confident, newer self. I started my career as front-line staff in San Diego over five years ago and have worked my way to where I am today, continuing my education to serve you better.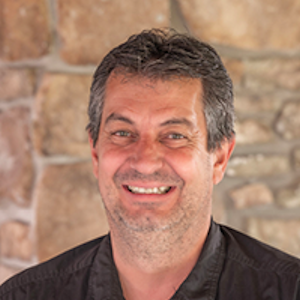 ALUMNI DIRECTOR / CASE MANAGER
JoeDe has been with Acqua Recovery almost from the start. He says, "Over my time with Acqua, I've seen a lot of people come through our doors. Some have made it; others have not; a few have come back. I like to focus on the ones that are still in recovery and the struggle continued recovery brings. I understand all too well, having been living in recovery myself for the last 10 years."
To JoeDe, the single most important aspect of staying in recovery is staying connected with people. Therefore, he facilitates three aftercare meetings a week. According to JoeDe, "The ones attending the meeting regularly seem to achieve longer recovery, have fewer relapses, struggle less and have an overall better quality of life. The people attending aftercare meetings or some form of continued care that relapse seem to come back into recovery quicker when there is a relapse."
At the end of the day, he says, "I feel like I have one of the best jobs in the world because I get to see people come in beaten and broken. Life is kicking their ass, and in a few days the color starts coming back into their faces. Their attitude changes when they start seeing some hope for their life. What an amazing feeling. Even in the face of adversity with the COVID pandemic, the clients who have stayed connected to some kind of recovery community and who have built their foundation around that community were able to stay in recovery and adapt to the changing world. I am truly blessed to work in a field I'm passionate about and have found a company that shares that passion."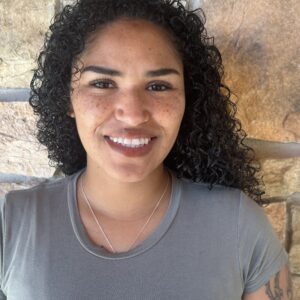 LEAD TRAINER / RECOVERY COACH
Shambray is an essential link between the clients and frontline staff. As the Lead Trainer, she ensures the frontline is prepared to support the clients with compassion and understanding. Having been through treatment herself, Shambray feels passionate about the connection that exists between the staff and clients. 
"Working the frontline at Acqua is a blessing. I get to help others, which has been a passion of mine for so long. I'm finally able to give back like others who have done so much for me."
Creating an environment of understanding and compassion is very important to Shambray. She sees the clients as caring, talented and wonderful human beings going through a difficult time. She teaches this same understanding and care to all the staff coming into Acqua. She loves to foster the sense of "family" in the program atmosphere and is a very essential dynamic in creating that close knit environment at Acqua.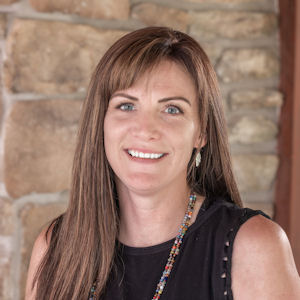 RECREATION COORDINATOR
Shea was born and raised in Kamas, Utah. She has been in the Recreation field for a little over three years working in substance abuse and mental health programs. She has a passion and commitment to helping people find who they are truly meant to be through experiential activities.
She hopes that they will discover or reconnect with activities to help them find balance within their life. She has been in recovery since 2012 and have enjoyed connecting to others while living a new life. Activities she enjoys the most are spending time with her family, fishing, new adventures, and sharing her experiences with others. Shea has a lot of energy, and it is best spent being outdoors doing the many things that she loves.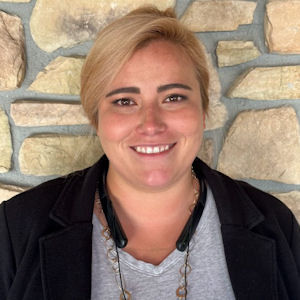 ALUMNI COORDINATOR
Madison started out at Acqua as a frontline staff and moved to the Alumni Coordinator position in June of 2023. Madison is the tether with our alumni and provides a bridge of care, support and connection with the Acqua program and treatment team. Madison understands the journey of the client at Acqua, from arrival to completion, and beyond.
Madison loves working with the clients and being able to see, support and be a part of their journey beyond their time at Acqua, and enjoys seeing their continued growth. She has a passion for the community that is built at Acqua and the relationship maintained between Acqua, the current clients, and graduated clients. She admires the resiliency and their determination in the recovery process.
She shares that "It is difficult now, but the only way out is through," with both the present and past clients. Madison also helps to run the experiential therapy groups, and loves seeing how the clients re-engage with the joyful things in life and sobriety. She values, and is a big part of the connection that Acqua has with the NAC (National Abilities Center).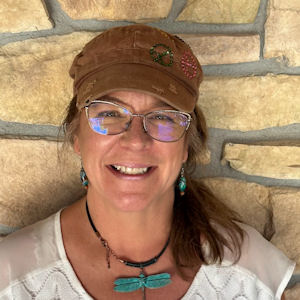 HEAD CHEF
Kyria loves working at Acqua as the Head Chef, "I get to be 'mom in the kitchen again'," she exclaims. "I am so happy to be a part of each person's journey. The joy of feeding both their body and soul has given me a new lease on life." Everyone who enters the kitchen at Acqua is greeted by a loving and caring presence that is easily felt emanating from Kyria.
Kyria makes every meal from scratch, and believes that the love and care she puts into the preparation of the food is felt by the clients. She meets the nutrition needs of every client, including those with specific dietary restrictions and adjustments. Kyria also facilitates groups every week that focus on nutrition, food education and preparation, and healthy eating habits. She is very creative in the management of the kitchen and the surrounding environment, having a garden from which vegetables and herbs are used in the Acqua meals. She is working on a greenhouse project with the clients and has plans for an outdoor pizza oven, and potentially chicken coops for fresh eggs for the house.
Kyria originally hails from Oregon, and spent time traveling the United States as a child and young adult. She worked in the business world for 25 years and loved the experience. She originally started at Acqua as a part-time Chef and later took over as the Head Chef and Kitchen Manager. Most importantly Kyria is a loving and grateful wife (widowed), mother, and grandmother. She brings that same passion and care to each Acqua client.