Outpatient Addiction Treatment in Midway Utah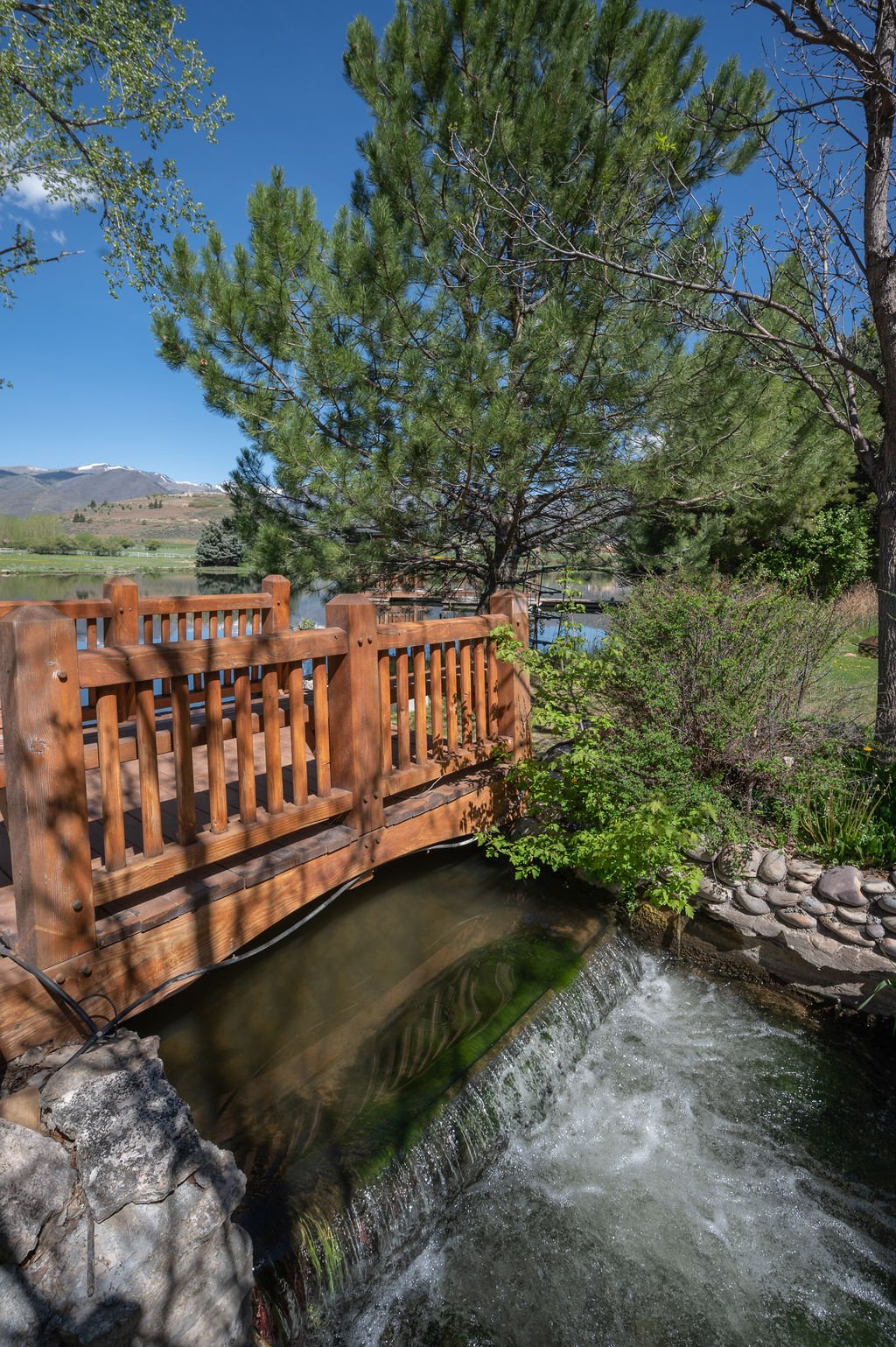 What is an Outpatient Treatment Program?
Outpatient treatment programs deliver addiction services and therapy treatment to non-residential clients. When comparing residential vs outpatient addiction treatment, there are several key differences:
Clients in residential programs live on-site, while outpatient clients live in their own homes
Residential programs have a rigorous, activity-filled schedule that helps clients add structure to their day. Outpatient clients follow a part-time schedule and structure the rest of the day on their own.
Outpatient addiction treatment in Utah may be delivered online or in person, while residential services are always in person
Our outpatient programs are designed for clients who need support in their recovery journey but do not need around-the-clock supervision.
How Do Outpatient Programs Work?
Outpatient programs are part of the addiction treatment continuum of care. Clients attend treatment and services at our peaceful facility for a portion of the day. Our outpatient drug rehab in Utah connects clients to our skilled treatment team and addiction treatment specialists.
Our outpatient programs include therapy sessions, experiential activities, and education courses. Clients have the chance to practice their coping skills in the real world and create healthy routines that will support their ongoing recovery.
Acqua Recovery delivers outpatient programs at two levels of intensity: Partial Hospitalization Program (PHP) and Intensive Outpatient Addiction Treatment (IOP).
Clients in PHPs attend treatment at our facility five days a week for 7 ½ hours per day. The IOP program operates at a lower intensity of 10 hours per week.
Our partial hospitalization and intensive outpatient program Utah location is serene, private, and ideal for recovery and healing.
Partial Hospitalization Program (PHP)
The Partial Hospitalization Program or PHP is recommended after the completion of your residential addiction treatment stay. Partial Hospitalization offers the same treatment modalities that our residential program does, but allows clients to experience more independence and autonomy to practice the recovery tools they have learned in the real world. Despite the name, it does not involve a hospital stay; rather, PHP clients attend treatment at our facility.
Our PHP program takes place every weekday, from 8:15 am to 5 pm. It provides structure for those early days post-treatment, and offers enough clinical contact to allow you to continue working on areas in which you may be struggling in your recovery.
When to Consider a PHP?
PHPs are designed to provide clients with continuing clinical contact and support after completing a residential addiction treatment program. PHPs are also an option for individuals who need more flexibility in their schedules due to work, caregiving, or other responsibilities.
Who Should Consider a PHP?
Clients looking for outpatient addiction treatment in Utah should consider if a partial hospitalization program (PHP) would meet their needs. PHPs are recommended in the following scenarios:
Clients who have recently completed residential treatment and require ongoing support
Clients with a safe and structured home environment
Clients who have a significant risk of relapse without treatment
Clients with a dual diagnosis, such as depression
Benefits of a PHP?
PHPs are structured but flexible.
Clients can benefit from clinical contact and treatment support while resuming some aspects of their daily lives.
PHP can ease the transition back into society.
Clients are better equipped to manage their sobriety after completing an inpatient program. However, most need ongoing services to reduce their chances of relapse. PHPs enable clients to continue treatment while learning how to navigate their recovery in their everyday lives.
Most PHPs are covered by insurers.
Addiction treatment is an essential health benefit that most health insurance companies must provide.
If a client is enrolled in the VA and inpatient rehab treatment services are covered under their benefits, PHP services may also be covered.
Intensive Outpatient Addiction Treatment In Midway, Utah
IOP or Intensive Outpatient treatment is a step down from PHP and is perfect for the person who needs continued support in early recovery. Similar to PHP, our IOP program takes place on a part-time basis, with just 10 hours of clinical time per week. IOP meets on Monday, Wednesday, and Thursday, from 1 pm to 4 pm. Programming includes group discussion, educational sessions, and one individual therapy session per week. This program gives clients the opportunity to start exploring the next steps in their lives, their recovery, their vocation, and their hobbies more intensively than they might on their own.
When to Consider an Intensive Outpatient Program
Intensive outpatient programs are the final step in the addiction continuum of care, but also serve as the treatment entry point for some clients. Since IOPs deliver programming three days a week, clients have much more time on their own. For this reason, IOPs are recommended in the following circumstances:
As a follow-up to inpatient or PHP treatment
Transportation or other barriers to in-person services
Who Should Consider an IOP?
IOP programs offer the same specialized support as other outpatient addiction treatment programs, just on a less intensive basis. IOPs are best suited for clients who meet the following criteria:
Recently completed an inpatient or partial hospitalization program (PHP)
Mild addiction or recently formed addiction
Have a safe home environment and structured lifestyle that reduces the risk of relapse
Benefits Of Intensive Outpatient Treatment Program
IOPs provide a balance between treatment and everyday life
IOP programs offer a level of discretion and flexibility that benefit many clients, especially individuals managing a white collar drug addiction while employed in demanding work environments.
IOP hours also accommodate parents and caregivers who cannot delegate their responsibilities.
IOPs can improve access to care
Clients can attend IOPs virtually. This format makes treatment accessible to individuals who cannot travel to our facility.
IOPs provide the right amount of support for individuals with mild addictions
People with mild addictions may not feel comfortable entering a more intensive outpatient program rehab and may try to manage on their own. An IOP is an ideal approach for early intervention and mild addiction treatment.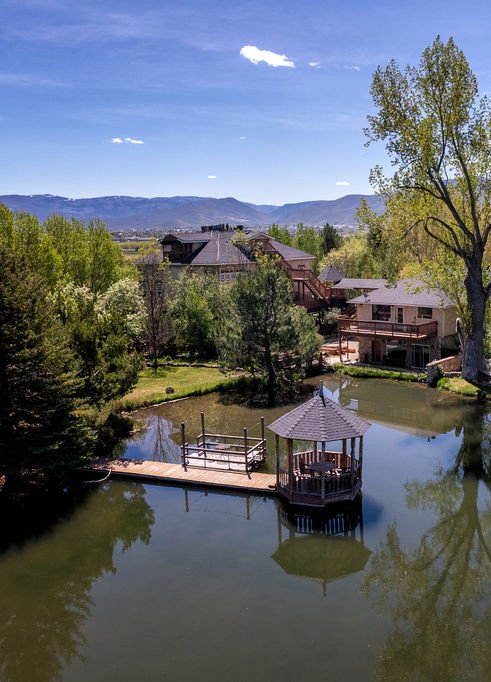 PHP & IOP Addiction Treatment Programs
Both PHP and IOP utilize the same customized modalities that are central to our residential addiction treatment program, including:
Individual therapy
Group therapy
Gender processing groups
Psycho-education
Experiential activities
And more
Completing Acqua's full continuum of care (residential, PHP & IOP), allows clients to experience more freedom as we help them navigate the early stages of recovery. If you feel you need extra support, you may step up to a more intensive level of care at any time.
Still unsure what level of treatment you need? Give our admissions team — Matt, Brian & Ashlee — a call. They'll listen to your situation and help you figure out the best course of action for you.
What is the success rate of PHP?
Nationwide, partial hospitalization programs (PHPs) have an average success rate of between 50 and 60%. However, entering an intensive outpatient program after leaving a PHP is associated with higher recovery rates.
What is the success rate of IOP?
Success rates vary by substance type, patient demographic, and intensive outpatient program. Utah and other states report client success rates of 70% or above.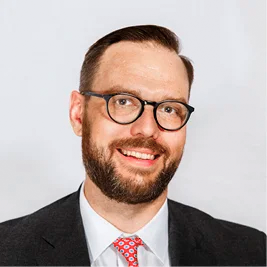 Dr. Pickrell is a board-certified psychiatrist with interests in addiction and psychiatry. He strives to identify the underlying cause of substance use. His understanding of addiction as the overlapping symptoms of biopsychosocial development is the foundation to his care model. He is committed to helping both patients and families understand that addiction is a treatable medical illness. He has been involved in the treatment of addiction for the last 17 years and completed his residency training at the University of Utah.