Trust, but verify: It's an underlying ethos of military life to constantly work to confirm your suspicions and assumptions. Opinion and gut instinct isn't enough when there are lives at stake. For that reason, it's vital that veterans considering addiction treatment reality-check their beliefs about what happens in rehab. Here are some common expectations regarding rehab for veterans — and the reality.
Rehab for Veterans Expectation: Rehab will be just like the worst parts of the military: too rigid, challenging, and exhausting.
Rehab Reality: Escape to a sanctuary for healing where you'll have the time, space, and support to rest and renew.
Addiction treatment is not about shaming, blaming, or punishing those struggling with addiction. On the contrary, we operate from a compassionate and trauma-informed perspective, offering a peaceful sanctuary for healing where veterans receive the treatment, tools, and support they need to heal from the wounds of war.
Rehab for Veterans Expectation: The staff won't understand what it's like to be a vet struggling with substance abuse.
Rehab Reality: Acqua Recovery offers a specialized veterans addiction treatment program that's already helped dozens of vets find true freedom.
Acqua Recovery has been dedicated for years to helping America's vets access affordable addiction treatment — as well as treatment for co-occurring disorders like PTSD. Dozens of veterans have already successfully completed our treatment program, and every one of them received a customized treatment plan specifically designed to meet their individual needs and goals.
Rehab for Veterans Expectation: I'll be forced to relive all the worst moments of my life.
Rehab Reality: We'll help you heal at a pace that's right for you.
Instead of asking, "What's wrong with you?" trauma-informed care asks, "What happened to you?" Operating from a trauma-informed perspective means identifying the past experiences that have shaped you — for better or worse — and respecting each individual's need for respect and sensitivity around traumatic events. Of course, you can heal trauma and PTSD in residential addiction treatment; but also, you can take advantage of relaxing treatment modalities like equine therapy, yoga, or art therapy.
Rehab for Veterans Expectation: Drug and alcohol treatment won't work for me.
Rehab Reality: Don't give up before the miracle happens.
Recovery from addiction and co-occurring disorders like PTSD is possible for anyone. If you've tried to get clean and sober before but failed, this could be the time that sticks. And if you haven't ever reached out a hand for help, you could be about to experience the relief of allowing a compassionate, professional team to take care of you.
Rehab for Veterans Expectation: Drug and alcohol addiction treatment is too expensive.
Rehab Reality: Acqua Recovery is dedicated to making addiction treatment affordable for vets.
Acqua Recovery is in network with TRICARE, TriWest, TRICARE East and other insurance providers, making addiction treatment and recovery more accessible than ever for veterans and their loved ones. Every plan and provider is different, however. To find out more about what your plan will cover, call our team or verify your insurance. We'll let you know the cost of addiction treatment for you up front.
Get Help for Addiction
If you have more beliefs about addiction treatment that you'd like to reconsider, call our addiction treatment admissions team today. We'll walk you through what to expect from addiction treatment at Acqua Recovery, and how our special addiction treatment for veterans program could help you experience true freedom.
---
MATT BIEKERT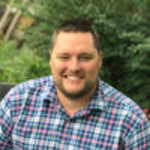 Matt was born and raised in North Stonington, Connecticut. He has always been a close-knit family guy. When he is not working you can find him outside, playing sports, being a prankster and enjoying a great laugh. His favorite hobbies are playing golf, photography and travel. Matt had his own struggles with addiction and is very proud to share his story of recovery and his passion for the mission of Acqua. He found his way to Acqua in search of treatment – he was actually our second patient!! He was very excited to join our team on his 1 year sobriety anniversary. He likes to say that he helped open the center (as a patient) and we have never been able to get rid of him! [Editor's note: we hope we keep him forever.] He began at Acqua by helping create a small, Alumni program, and then transitioned to Outreach and marketing, which is a natural for him because he loves to connect with people from all walks of life who are seeking help. In February 2018, Matt was promoted to Admissions Director; because he is so passionate about his work he never feels like it is a job to help guide people on the path to recovery.