Residential Addiction Treatment in Midway, Utah
Drug & Alcohol Addiction Treatment in Midway, Utah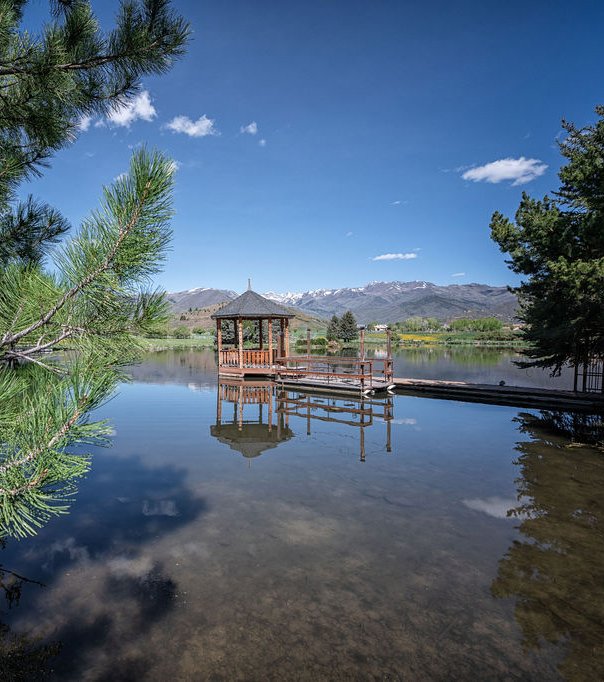 What is Residential Addiction Treatment?
Acqua Recovery is a sanctuary where people come to stop the misuse of drugs and alcohol and begin a life in recovery.
Tucked away in a peaceful, 12-acre property, Acqua offers peaceful meditative spots, relaxing water features, and a host of amenities promoting mental, spiritual, emotional, and physical well-being. Here, you will rest, reset your focus, and rediscover the beauty of life without drugs and alcohol.
At the same time, our evidence-based, trauma-informed approach to addiction treatment ensures that you'll experience the highest levels of professional care and treatment for your disease.
The Importance of Residential Addiction Treatment
When you are ready to seek help for a substance or alcohol use disorder, choosing a residential addiction treatment program may be the best option for your recovery. Living in a residential treatment center provides many benefits, including 24-hour supervision and accountability as well as constant access to medical care.
Residential drug & alcohol addiction treatment is sometimes also called inpatient treatment. Enrolling in a residential program means you are committed to immersing yourself in a therapeutic environment for the duration of the program. Residential addiction treatment programs may last 30 to 180 days, not counting aftercare.
Recovery begins with medically supervised detox. Once patients are stabilized, they can begin participating in the full schedule of treatments provided at Acqua Recovery. Living and participating with a group of peers who understand what you are going through can accelerate your recovery process in many ways.
What Are the Most Common Forms of Treatment for Addictions?
Addiction treatment is not a one-size-fits-all method. Each individual's physical and mental health need to be evaluated and provided for. However, there are several types of addiction treatments you can expect to participate in when you choose our residential addiction treatment in Midway, Utah. Some of the most common forms of treatment include:
Cognitive-behavioral therapy
Trauma therapy
Dialectical behavior therapy
Pharmacological therapies (MAT)
Group therapy
Individual therapy
Family therapy
Additional treatments like yoga, music, therapy and developing a mindfulness practice may not yet be common, but their value in addiction recovery is evidence-based. We include these treatments and selected experiential therapies in our residential inpatient treatment because of the merit they add to our patients' lives.
Benefits of Residential Addiction Treatment Programs in Midway, Utah
One of the greatest benefits of enrolling in a residential addiction treatment program is that it takes you out of your normal routine and places you in an environment that is focused on recovery.
People who live outside of the Midway, Utah, area may benefit from choosing a treatment center that is far away from the people and places that trigger their desire to use drugs or alcohol.
Being in a residential center where your only concern is recovery can increase your chance of long-term success. The safe, structured environment of inpatient care provides patients with the time and resources to focus on their treatments, their health, and their goals. Other benefits of residential inpatient treatment include:
Stability Accountability
Better nutrition and medical care
A variety of therapeutic approaches
Community
No access to drugs or alcohol
Participating in residential treatment also gives patients an opportunity to build a sober community. Sharing the recovery process with peers who understand what you're going through can help you build strong bonds. Staying connected with a sober network after treatment is integral to staying successful in recovery.
Who Is Residential Addiction Treatment For?
Residential addiction treatment is appropriate for most people. It is highly recommended for people who:
Do not have a safe or supportive home environment
Have relapsed at least once in the past
Need 24-hour access to medical or mental health care
Have untreated, co-occurring mental health disorders
Have severe and long-term addiction disorders
Need close supervision and accountability to remain drug-free
Prolonged addiction increases your chances of developing long-term health problems, including brain damage that cannot be reversed. It also increases your risk of a fatal overdose.
Seeking help from our residential treatment center can be the step that gives you a second chance at living a happy, healthy life, free from the burden of drug abuse.
Personalized Treatment
Addiction is a complicated disease that requires a sophisticated, customized approach. We draw from each patient's experiences, preferences, personality, needs, and values to develop an appropriate course of treatment. We combine medically-informed therapies with experiential and meditative activities to deliver a holistic recovery experience.
Experienced Professionals
Acqua Recovery is proud to have several Master-level clinicians on staff. These experts use their many years of education and experience to deliver treatment that works. Other staff members are caring and connecting. Many are in recovery themselves, or have family members that have made the journey. Together, our team is a welcoming and effective recovery community – the perfect mix of science and sanctuary.
Compassionate Care
Our caring and understanding team at Acqua is the key to a client's success. Built on a compassionate care model, our program and environment will make you feel safe to express your true feelings and behaviors without rejection or judgement. With this patient-centric approach, our clinicians will work with you to build a foundation for recovery.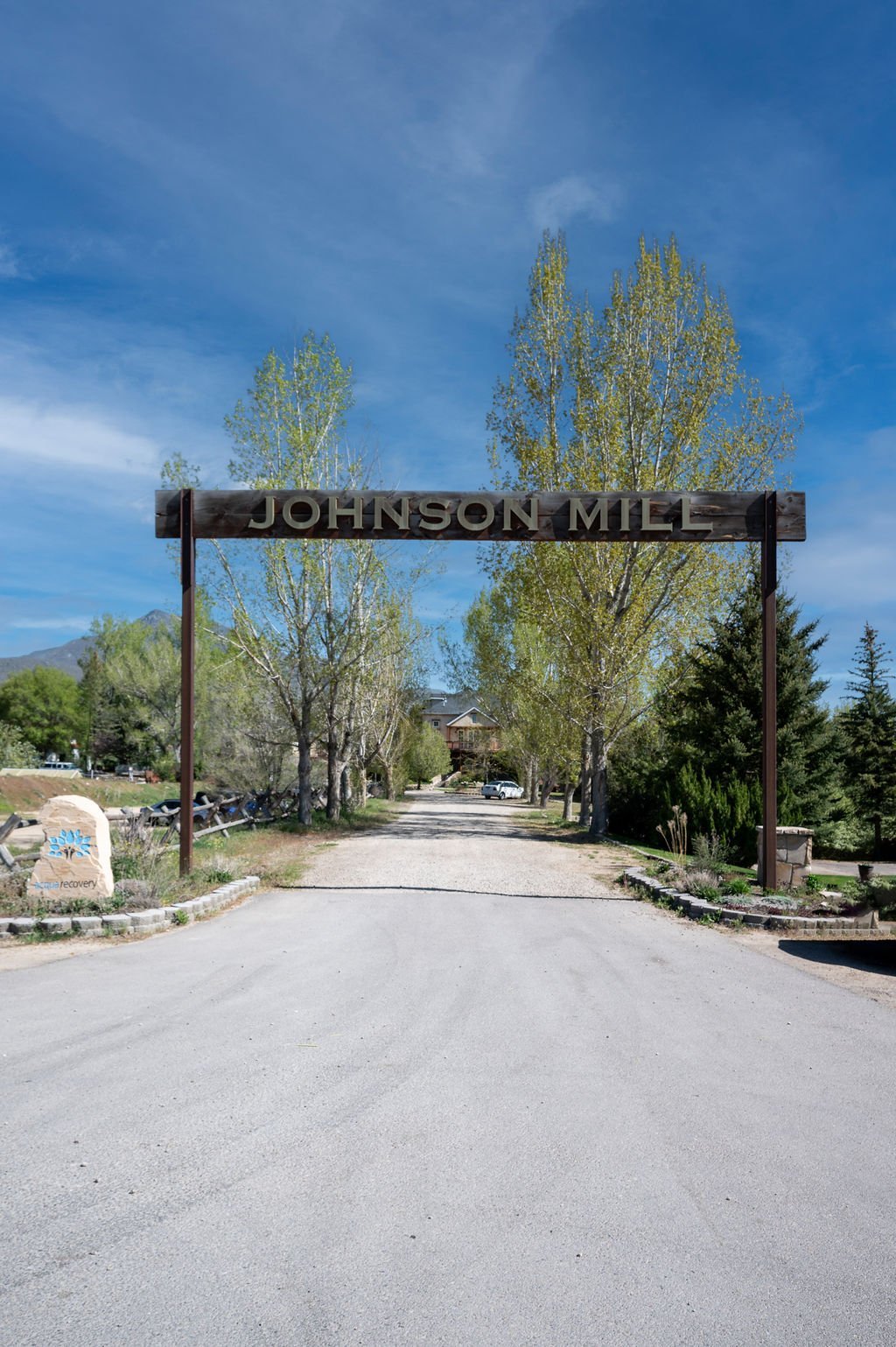 Clients look forward to seeing the daily schedule posted each morning in our community room, just outside of the bright and bustling kitchen. Every day offers a new chance for healing and recovery. Individual schedules may vary, but a typical day might look like this:
7:30am – Breakfast
8am – Goals
9am – Community / Process Group Therapy
11am – Yoga
12pm – Lunch
1pm – Lifeskills
2:30pm – Psycho-Education
4pm – Relapse Prevention
5pm – Dinner
6pm – Acqua Fire
7pm –Daily Reflection
8:30pm –Free time / TV time
10pm – Quiet Time
11pm – Lights Out
Call our caring admissions team to see a full weekly schedule.
Every activity has its unique purpose in identifying and healing trauma, paving the way for a sustained life of recovery.
To learn more about the specific addiction treatment modalities utilized at Acqua, click below.
Our Promise To You
When you entrust us with your recovery, we take it very seriously. These are just a few of the promises that we make to you. We will:
Deliver a "first class" experience in a pro-recovery environment.
Address trauma and core issues with the best research-based evidence available.
Provide the most current education and experiences for your overall well-being.
Mindfully support you with patience, compassion, and understanding.
Teach you how to connect with yourself and others more effectively.
Prepare you for self-reliance and safe transition into life's next phases.
Guide you towards making better choices and leading a pro-recovery life.
Empower you to have your voice heard while teaching you better communication skills.
Residential Treatment FAQs
How Much Can Residential Addiction Treatment Cost in Midway, Utah?
Costs related to residential treatment vary according to the services and length of treatment each patient requires. Our admissions counselor can confirm costs and payment options before you agree to treatment.
How Long Does Residential Treatment Last For?
Residential treatment programs last 30 to 180 days, not including aftercare.
Does Insurance Cover Residential Treatment?
You can pay for rehab with insurance in most cases. Your insurance plan should cover all or part of your addiction care. Our admissions counselor will be happy to verify your insurance and help you understand any out-of-pocket costs.
Does Medicaid Cover Residential Treatment?
Yes, Medicaid does cover at least some of the cost of residential addiction treatment. Speak with our admissions counselor today for more information.
What's the Difference Between Outpatient and Inpatient Treatment?
Inpatient treatment is care that is received in a residential or hospital setting, where the patient lives 24 hours a day. Outpatient treatment programs provide a set schedule of treatment hours during the day, and patients are allowed to return home at night.