TRICARE Insurance for Drug & Alcohol Rehab
This country's military deserves the very best care.  If you or your loved one has served in the military and is trying to cope with an addiction, TRICARE benefits provide coverage for a variety of treatments, to ensure that they get the help they need.  Acqua Recovery is here to assist you in understanding your benefits and getting the treatment you need.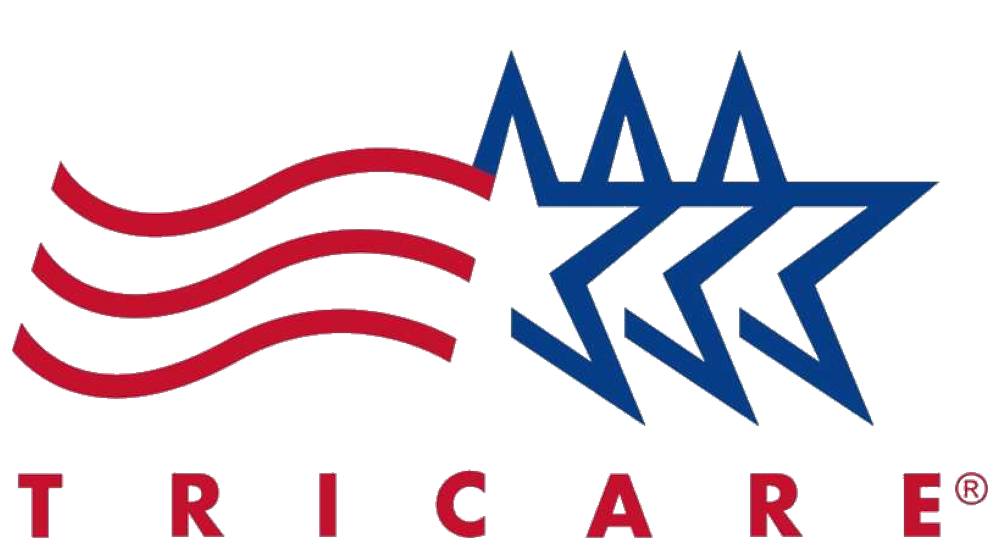 What is TRICARE insurance?
TRICARE is a health insurance system that provides medical coverage for members of the military, veterans, and their families. TRICARE is run by the Department of Defense and serves as an alternative to private health plans for qualified individuals.
Why was TRICARE founded?
TRICARE was founded to ensure that military members and their families had access to quality healthcare at an affordable price. It is designed to protect the brave men and women in our armed forces from medical costs associated with their service, and to ensure that their families have access to the comprehensive, high-quality care they need throughout their lives.
How does TRICARE work?
TRICARE is offered at no cost for active duty servicemembers and their families, and TRICARE eligible individuals may choose to purchase TRICARE Reserve Select or TRICARE Retired Reserve plans for additional coverage.
Whether you are searching the TRICARE patient portal for covered visits to the doctor, in-patient services, counseling, detox, or other substance abuse treatment, TRICARE has you covered.  Veterans living in the Western part of the United States should consider TRIWEST vs TRICARE, as they may be eligible to choose between the two.
How does TRICARE work with the VA?
Because TRICARE and the VA are both run by the Department of Defense, the two healthcare providers work together.  People who qualify for VA benefits can use their TRICARE insurance together with their Veterans' Administration benefits.  For treatment of service-connected conditions, use the VA.  For all other issues, use TRICARE.
Does TRICARE cover drug & alcohol rehab?
Yes.  By law, since 1966, insurance companies must pay for care related to mental health.  This includes a variety of medically proven techniques to treat addiction.  Drug and alcohol rehab are well established as medically necessary for the treatment of substance abuse and addiction.
Is Acqua Recovery in the same network as TRICARE?
Yes. Acqua Recovery is in network for Multiplan Insurance, we are in network for TRICARE. What is Multiplan Insurance?  Multiplan helps insurance companies like TRICARE administer insurance coverage, ensuring that patients get the access to medically necessary treatment, such as mental health counseling and addiction therapy.
Do I need a referral to use TRICARE insurance for drug and alcohol addiction treatment at Acqua Recovery?
It can be a challenge to navigate the requirements and paperwork of insurance company coverage.  From EBMS insurance to MHNET insurance to veterans benefits, Acqua Recovery staff is here to simplify the process.  Whether or not you need a referral from your particular insurance provider, Acqua Recovery is here to help.  We can walk you through the process, answering all of your cost and coverage questions.
What will I owe if I use TRICARE insurance for drug and alcohol addiction treatment at Acqua Recovery?
Patient costs depend on the type of coverage they have and the type of services they receive.  Beneficiaries enrolled in TRICARE Prime copayment requirements are similar to those for other medical services. For beneficiaries who choose to use providers outside of their network, copays may apply for both visits and prescriptions. Additionally, copays may be subject to a limit, depending on the duration of treatment.  Our knowledgeable staff is here to guide you and to answer any questions.
What does it mean to verify my TRICARE benefits?
Acqua Recovery will contact TRICARE to confirm coverage and determine whether copayments will be required. Verifying coverage prior to providing services can help ensure that the beneficiary receives the coverage they need at the most affordable price.
Frequently Asked Questions
Although TRICARE actually offers many plans, there are three main types. The three main types of TRICARE Insurance are TRICARE Prime, TRICARE Standard and Extra, and TRICARE For Life. All are for active and retired service members and their families and provide a complete range of medical coverage, including TRICARE dental coverage. TRICARE Prime is only offered in certain locations, but offers the widest range of choices. TRICARE Standard is available everywhere in the United States and is typically the most affordable option. TRICARE For Life is for those on Medicare.
TRICARE is for active duty military members and their families, National Guard and Reserve members and their families, retired military and their families, survivors, and certain former spouses.
Between all of TRICARE's plans, military members can be covered for life. Once on Medicare part A or B, eligible people may use TRICARE For Life. Children of members with TRICARE Insurance are covered until age 21.