PTSD, or Post-Traumatic Stress Disorder, is a debilitating mental health disorder. It can affect individuals who have experienced various traumatic events. Understanding what are the 5 stages of PTSD is essential for those suffering from the disorder and those providing support. Our addiction and dual diagnosis rehab in Midway, Utah, provides PTSD treatment.
What is Post-Traumatic Stress Disorder?
PTSD is a mental health condition that can develop in individuals who have experienced or witnessed a traumatic event. PTSD can occur after various types of traumatic experiences, such as:
combat
physical or sexual assault
natural disasters
accidents
other life-threatening events
It is characterized by a range of distressing symptoms that persist for an extended period and can significantly impact a person's daily life and well-being. You get PTSD and trauma treatment in Utah at our residential facility.
What are the 5 Stages of PTSD?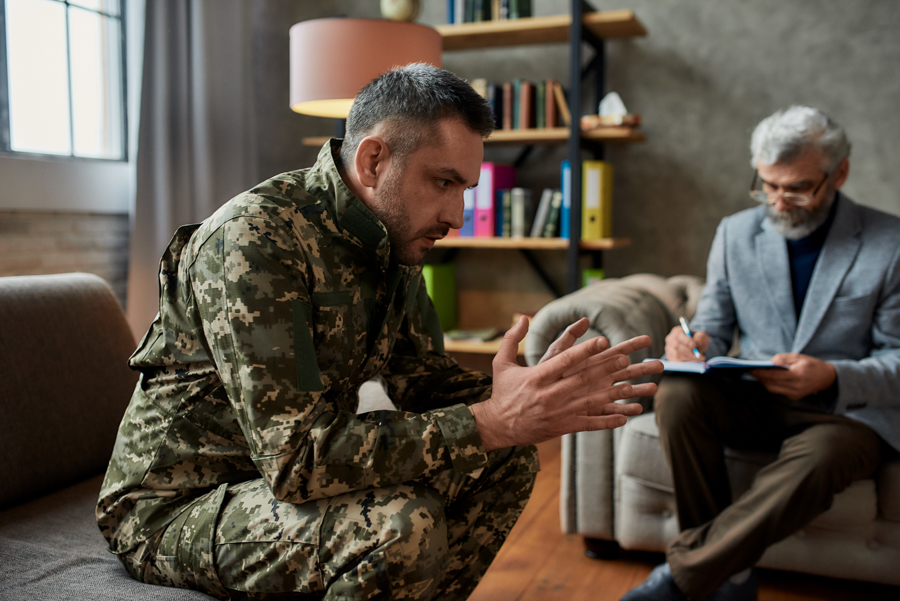 What is a PTSD Episode?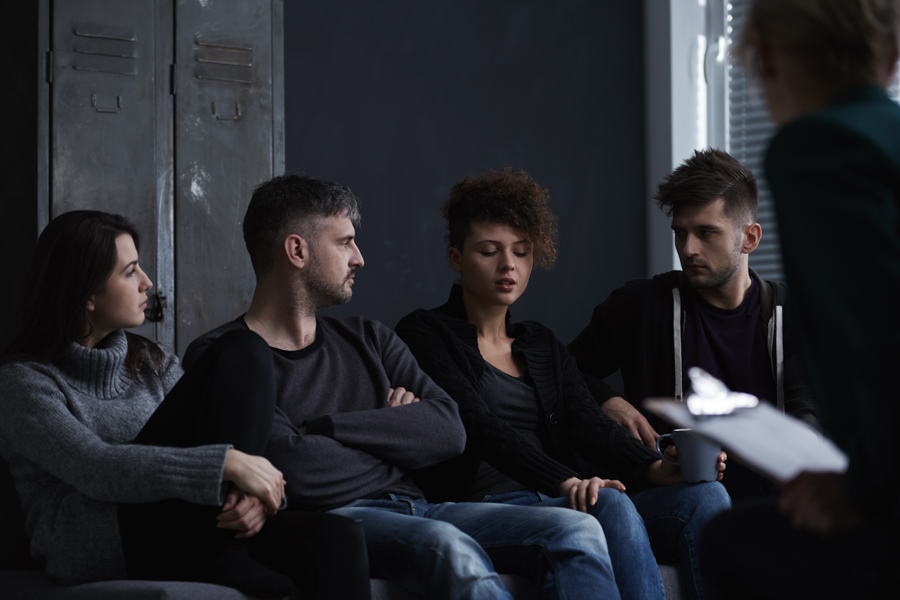 A PTSD episode, often called a "flashback," is a distressing and intense psychological experience. During a PTSD episode, an individual re-experiences a traumatic event as if it were happening in the present moment.
A person may vividly recall sensory details, emotions, and sensations associated with the traumatic incident. These episodes can be triggered by various stimuli, including sights, sounds, smells, or even emotional cues that remind the person of the traumatic event.
Key characteristics of a PTSD episode include:
Intense Emotional Distress – During a flashback, the person may experience overwhelming fear, panic, or other strong emotions similar to what they felt during the actual trauma.
Loss of Connection to the Present – Individuals in a PTSD episode often lose their sense of time and place, feeling like they are back in the traumatic situation.
Sensory Intrusion – Flashbacks can include vivid sensory memories, such as smells, sounds, or physical sensations, further intensifying the re-experience of the trauma.
Physical Symptoms – The person may exhibit physical symptoms, such as rapid breathing, sweating, trembling, or a racing heartbeat, reflecting their heightened state of distress.
Disorientation – During a flashback, individuals may become disoriented and may not immediately recognize their current environment or the people around them.
It's important to note that PTSD episodes are involuntary and distressing experiences. They can be deeply unsettling for those who experience them, often causing significant emotional and psychological distress.
Calming a PTSD episode can be challenging, but several techniques can help individuals regain control and reduce the episode's intensity.
Here are some steps to consider:
Recognize the Trigger: Try to identify what triggered the episode. Understanding the trigger can help you or the person experiencing the episode gain some perspective on what is happening.
Grounding Techniques: Grounding techniques are effective ways to reconnect with the present and reduce the feeling of being trapped in the traumatic memory.
Reassurance: Remind yourself or the person experiencing the episode that they are safe and that the traumatic event is in the past. Reassurance from a trusted friend or therapist can be especially helpful.
Self-Compassion: Be kind to yourself or the individual going through the episode. Understand that PTSD episodes are involuntary and a part of the condition. Avoid self-blame or judgment.
Seek Support: Reach out to a trusted friend, family member, or therapist for assistance and understanding. Talking to someone who can offer support and comfort can be immensely helpful during and after an episode.
Practice Mindfulness: Mindfulness techniques, such as meditation or focusing on breath, can help you stay grounded and centered. Mindfulness exercises can be incorporated into your daily routine to build resilience against flashbacks.
Medication: In some cases, medication prescribed by a mental health professional can be used to manage the symptoms of PTSD, including flashbacks. Consult a healthcare provider for guidance on medication options.
PTSD episodes can manifest differently in each individual. The experience is highly personal, and the intensity and duration of episodes can vary. However, there are common characteristics that may be observed when someone is having a PTSD episode.
Here are some typical features:
Intense Emotional Distress
Loss of Connection to the Present
Vivid Re-experiencing
Physical Symptoms
Disorientation
Behavioral Changes
Duration and Intensity
Repetition
It's important to approach individuals experiencing a PTSD episode with sensitivity and understanding. Attempting to forcefully bring them back to the present or dismiss their feelings may not be helpful and could potentially exacerbate their distress. Instead, offering reassurance, a safe environment, and support can be beneficial. Review our resources on PTSD to learn how to get your partner into a residential rehab for PTSD treatment.
What are Three Unhealthy Coping Skills for PTSD?
Unhealthy coping skills for PTSD are ways individuals attempt to manage or alleviate their distressing symptoms. However, they often result in negative consequences and can interfere with recovery.
The following are three common unhealthy coping mechanisms for PTSD.
Some individuals with PTSD turn to alcohol or drugs to self-medicate and numb emotional pain. They may use substances to alleviate symptoms of anxiety, depression, or hyperarousal temporarily.
Substance abuse can exacerbate PTSD symptoms and lead to additional problems, such as addiction, health issues, legal troubles, and strained relationships. It does not address the underlying trauma and may make recovery more challenging. If you or someone you love develops this unhealthy coping mechanism, you can get drug and alcohol addiction treatment in Midway, Utah.
Many people with PTSD isolate themselves from friends and loved ones. They may avoid social gatherings or isolate themselves to minimize triggers and feelings of vulnerability.
However, isolation can lead to feelings of loneliness, depression, and emotional stagnation. It can also prevent individuals from seeking necessary support and therapy, which is crucial for recovery.
Some individuals may engage in self-harming behaviors, such as cutting, burning, or other forms of self-mutilation, to express emotional pain or regain control. Some may engage in risky behaviors, such as reckless driving or participating in dangerous activities, as an attempt to manage overwhelming emotions or seek an adrenaline rush.
However, self-harm and self-destructive behaviors are dangerous and can lead to physical harm, infection, or even life-threatening consequences. They do not address the underlying trauma and can worsen overall well-being.
But, these coping mechanisms often provide temporary relief from distressing symptoms but do not address the root causes of PTSD.
How is PTSD Treated?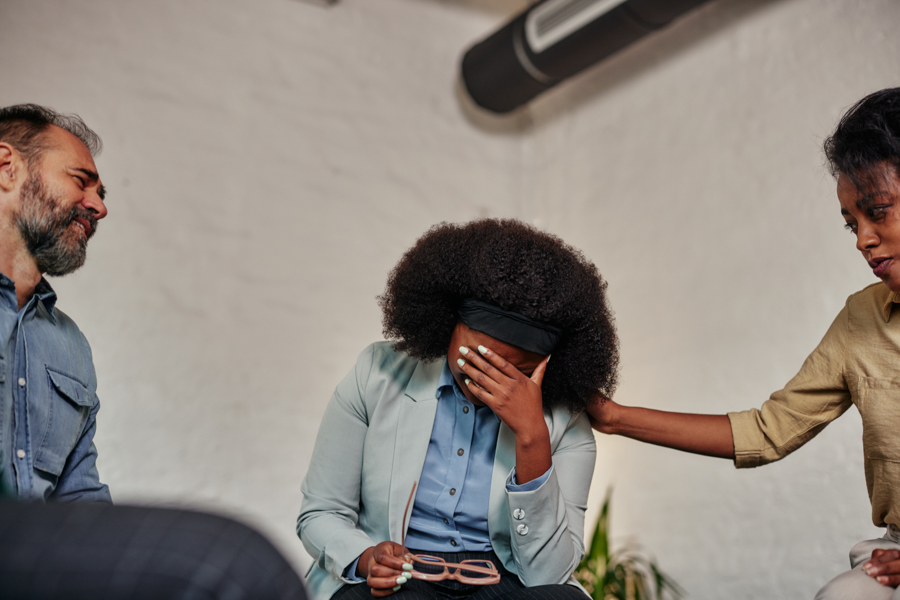 PTSD is a complex disorder that can be effectively treated with various therapies. The combination of treatments and support addresses the specific needs of the individual and may include:
Family Therapy
Holistic therapies, including mindfulness, meditation, yoga, exercise, art and music therapy
Education
Self-help Strategies
PTSD Support Groups
PTSD treatment should be personalized to address each person's unique needs and circumstances. What works best may vary from one individual to another.
Seeking help from a mental health professional specializing in trauma and PTSD is essential for developing an effective treatment plan. Early intervention and consistent support are critical factors in successfully managing and overcoming PTSD.
Yes, some medications can be prescribed to help manage the symptoms of PTSD. Although medication alone is not considered a primary treatment for PTSD, it can be a valuable part of a comprehensive treatment plan.
Medications are typically used to target specific symptoms of PTSD, such as anxiety, depression, and hyperarousal. Here are some of the commonly prescribed medications for PTSD:
Antidepressants such as Paxil, Lexapro, Effexor, and Cymbalta
Anti-anxiety medications, including Xanax and Valium
Prazosin – an alpha-blocker
Atypical Antipsychotics like Risperdal and Abilify
Sleep aids
We provide medication assisted treatment in Utah at our Acqua Recovery center. Medications can effectively reduce symptoms' severity and improve an individual's overall functioning. However, they are not a cure for PTSD, and the goal of treatment is often symptom management and improved quality of life.
The most effective treatment for PTSD can vary from person to person. It depends on individual factors, such as the trauma's nature, symptoms' severity, and personal preferences. Working closely with a mental health professional is essential to determine the most suitable treatment plan.
What to Do When PTSD is Triggered?
Grounding techniques can help individuals reconnect with the present and reduce the feeling of being trapped in the traumatic memory. Some grounding exercises include:
5-4-3-2-1 Exercise – Name five things you can see, four things you can touch, three things you can hear, two things you can smell, and one thing you can taste. This exercise engages your senses and helps bring your focus to the present.
Deep Breathing – Take slow, deep breaths. Inhale deeply through your nose, hold your breath for a few seconds, and then exhale slowly through your mouth. This can help reduce anxiety and promote relaxation.
Progressive Muscle Relaxation – Tense and release each muscle group in your body, starting from your toes and working your way up to your head. This can help relieve physical tension.
Sensory Grounding – Hold onto an object with a particular texture or temperature, such as a cool stone or a soft fabric. Focus on the sensory input to anchor yourself in the present.
PTSD Treatment at Acqua Recovery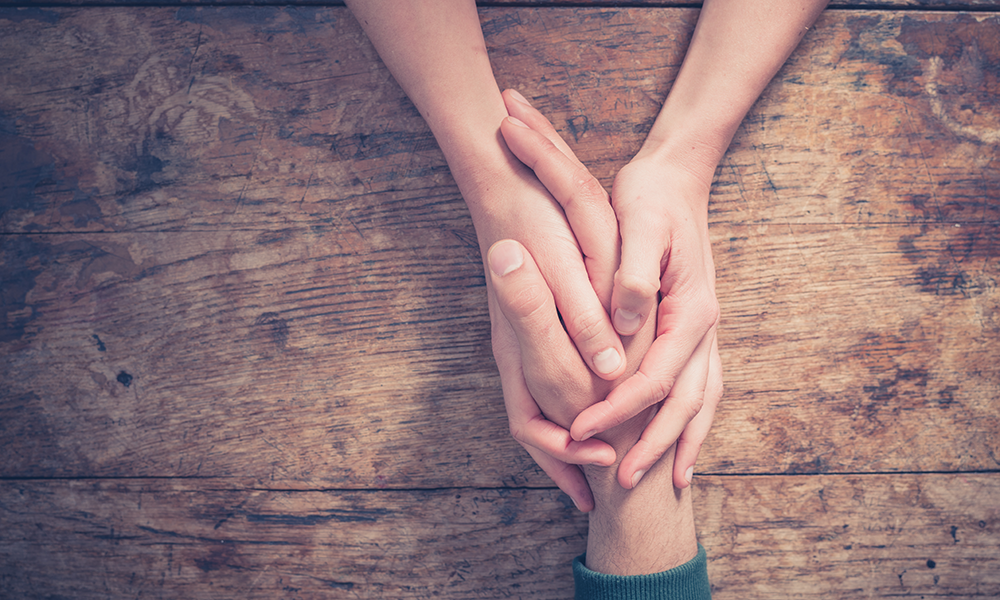 If you or someone you love is struggling with PTSD, we can help. Our staff specializes in trauma-based approaches to treatment. Contact us today to learn more about how we can help you succeed on your recovery journey.