The hardest phone call you ever make can sometimes be the most important one you ever make. It can take years to get to the point where you're ready to find help for your drug or alcohol addiction, and taking the final step to make that phone call is a huge leap of faith. The phone might feel like it weights 100 pounds when you're about to call a residential addiction treatment facility, but I say it very frequently: It only takes 30 seconds of courage to completely change your life. We just made that process a little bit easier by introducing a chat feature on our website. Here's how you can get addiction treatment support through our chat.
Anonymous Help for Addiction
If a phone call sounds too overwhelming right now, you can reach out on our chat to connect with someone who understands, or to ask a question that you might have about substance use disorder treatment. You don't have to tell us anything about yourself if you don't want to, and we might be able to provide information that will help you determine if addiction treatment could be right for you.
Several members of our admissions team monitor the chat daily, so we'll respond within minutes or seconds of your first message. You don't have to wait for a call back or dig through the website to figure out the answer you need. We're here to help you get the information and the addiction treatment you need as soon as possible.
Addiction Recovery Support
When you send a chat on our site, a real member of our addiction treatment staff will respond. You'll be talking to the person whose photo is smiling back at you! Our chat is not manned by a bot or some call center in the middle of nowhere. Our team is intimately familiar with what Acqua Recovery can offer, and what recovery is like. In fact, some of us have been through it ourselves. We're here to chat and act as a support even if you don't ever end up coming to Acqua. We're not a sales team. We care about people struggling with addiction (that includes their loved ones!), and we want to help however we can.
Next Steps for Addiction Treatment
Once you start to build trust with us on chat, we always encourage moving to a phone call so that you can get to know our friendly and compassionate team members as they help guide you through the process of finding help for yourself or a loved one, but we understand that a phone call can be hard at times. So just send us a message on the bottom right of this page! Or, contact us here.
---
MATT BIEKERT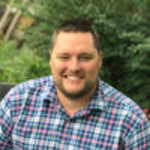 Matt was born and raised in North Stonington, Connecticut. He has always been a close-knit family guy. When he is not working you can find him outside, playing sports, being a prankster and enjoying a great laugh. His favorite hobbies are playing golf, photography and travel. Matt had his own struggles with addiction and is very proud to share his story of recovery and his passion for the mission of Acqua. He found his way to Acqua in search of treatment – he was actually our second patient!! He was very excited to join our team on his 1 year sobriety anniversary. He likes to say that he helped open the center (as a patient) and we have never been able to get rid of him! [Editor's note: we hope we keep him forever.] He began at Acqua by helping create a small, Alumni program, and then transitioned to Outreach and marketing, which is a natural for him because he loves to connect with people from all walks of life who are seeking help. In February 2018, Matt was promoted to Admissions Director; because he is so passionate about his work he never feels like it is a job to help guide people on the path to recovery.