What happens in a veterans drug rehab? Understanding the process of treatment can make it easier to take that first step towards getting help. Take a look inside a typical day at a veterans drug rehab in Utah and contact us with any additional questions.
First, understanding veterans addiction treatment starts with understanding addiction in veterans. Substance use disorder is a complex brain disease with roots in genetics, trauma, mental health, lifestyle, physiology, and more. For that reason, successfully treating it requires a skillful combination of clinical and experiential modalities — all geared at helping veterans find recovery for the long-term.
At Acqua Recovery, our Masters-level clinicians develop a custom addiction treatment plan for every veteran that is shaped to address his or her needs and goals. However, a typical day follows a similar format.
Every resident at our veterans addiction treatment campus in Utah starts the day with views of the majestic Wasatch Crest. After breakfast (cooked on site by our nutrition team in our cozy kitchen), you might decide to bring a coffee out onto our lake to watch the resident swans, or to sit on the smoker's patio overlooking the waterfall. The neighbor's horse often comes to visit, too.
Then, it's time for group therapy. In a daily check-in meeting with your fellow residents, you'll find support, reconnection, and hope for a better future by connecting with other people who are going through a similar process as you. Each group is moderated by a member of our team.
From there, the rest of the day is filled with addiction treatment therapies and activities geared at helping you heal. One day might include a one-on-one counseling session with one of our Masters-level clinicians. There, you might try DBT (dialectical behavior therapy), CBT (cognitive behavioral therapy), or EMDR (eye movement desensitization and reprocessing). By identifying and healing any underlying trauma or mental health issues at your own pace, you'll find a sense of renewal and freedom that will make the drive to self-medicate less strong.
In addition to clinical services, clients partake in a variety of activities to support their recovery. Experiential activities like hiking, fly fishing, or yoga are popular ways to find your confidence, strength, and joy in life again. We also offer educational sessions on topics like the disease model of addiction, relapse prevention tips, and more to help you learn how to live successfully in recovery.
Throughout each day, every client can depend on the individual support of his or her assigned recovery coach. These coaches are also helpful in planning aftercare, which starts as soon as a client arrives on campus. Aftercare planning allows our team to work with clients in mapping out a healthy life in recovery post-treatment. Depending on each client's needs and goals, that might include sober living, intensive outpatient treatment (IOP), or alumni activities. Whatever a client needs to feel prepared for life in recovery, we aim to provide it.
Comprehensive addiction treatment for veterans may be more affordable than you think. The VA often works with private addiction treatment providers to arrange addiction treatment for vets. In addition, Acqua Recovery is proud to be in network with TRICARE, TriWest, TRICARE East, Humana Military, and a number of other insurance providers — a sign of our dedication to helping veterans find relief from addiction and mental health issues. As each benefits plan is different, the best way to understand your own options is to call our admissions team. They will verify your insurance benefits and work with you to find a way to make residential addiction treatment a real option, so you or your loved one can start the journey to a new life.
---
MATT BIEKERT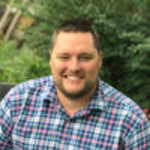 Matt was born and raised in North Stonington, Connecticut. He has always been a close-knit family guy. When he is not working you can find him outside, playing sports, being a prankster and enjoying a great laugh. His favorite hobbies are playing golf, photography and travel. Matt had his own struggles with addiction and is very proud to share his story of recovery and his passion for the mission of Acqua. He found his way to Acqua in search of treatment – he was actually our second patient!! He was very excited to join our team on his 1 year sobriety anniversary. He likes to say that he helped open the center (as a patient) and we have never been able to get rid of him! [Editor's note: we hope we keep him forever.] He began at Acqua by helping create a small, Alumni program, and then transitioned to Outreach and marketing, which is a natural for him because he loves to connect with people from all walks of life who are seeking help. In February 2018, Matt was promoted to Admissions Director; because he is so passionate about his work he never feels like it is a job to help guide people on the path to recovery.