Our nation's veterans remain one of the most in-need and most underserved communities when it comes to addiction and mental health. Despite all of the funding, screenings, and government agencies that exist to assist vets, they still experience mental health difficulties and substance use disorders at rates that exceed those in the general population. If you know a veteran who is struggling with drug or alcohol abuse, your helping hand could be the one to guide them to true  healing. Here are five tips to find help when you're considering rehab for a veteran.
Rehab for Veterans Tip 1: Understanding The Signs of Addiction
First, it's important to determine just what kind of help your loved one needs. Is residential addiction treatment really the best answer? What are the signs that someone needs rehab? These questions can be hard to answer but there are some signs to look out for.
Today, substance use disorder is not diagnosed solely by how much or how often someone drinks. Rather, medical professionals look at the resulting effects of the drug or alcohol abuse — and how an individual's drinking or using may change as a result of that. Put simply, if your loved one is experiencing negative impacts in their relationships, career, finances, or physical health because of their substance abuse and they continue drinking or using, they may have a problem.
You also can look out for drastic physical changes — such as weight loss, weight gain, or skin sores — and behavioral changes such as mood swings to indicate whether substances may be at play.
Rehab for Veterans Tip 2: Understanding Drug & Alcohol Addiction in Veterans
However, substance abuse is really only the initial symptom of a deeper behavioral health issue — especially among veterans. Underlying issues such as trauma, depression, anxiety, PTSD, or other mental health difficulties are often the root cause of the substance abuse patterns. People struggling with those mental health issues often turn to drugs or alcohol in an attempt to self-medicate, igniting a wildfire of addiction that can be hard to put out. When you identify and heal the underlying issue, though, true recovery is possible.
Rehab for Veterans Tip 3: Helping an Addicted Veteran
Dual-diagnosis and trauma-informed residential addiction treatment programs like Acqua Recovery allow veterans to heal from the inside out. Our Masters-level clinical team works closely with each patient to understand what inner wounds are driving their addiction — and to develop an addiction treatment plan that will address those issues. At the same time, relapse prevention education, group therapy, and experiential activities can help veterans gain the tools and self-confidence necessary to live successfully and happily after treatment. Finally, addiction treatment aftercare programming helps each client plan for a life post-treatment, whether that includes sober living, intensive outpatient programming, 12-Step immersion, or something else to set them off on the right path.
Rehab for Veterans Tip 4: Paying for Addiction Treatment for Veterans
Veterans have many options when it comes to paying for residential addiction treatment. The VA often works with private treatment providers to place vets in substance abuse programs. At the same time, veterans or military families with TRICARE, TriWest, TRICARE East, or Humana Military can find affordable treatment at Acqua Recovery. Being in network with those providers means that we can offer the best treatment at a reasonable price. Every plan is different, but if you verify your loved one's benefits with our team, we can tell you more about what your options may be.
As a loved one of a veteran struggling with addiction, your job doesn't end when you send your loved one off to treatment. Addiction is a family disease, and military families deserve healing too. The best way you can support a loved one in treatment is by working on healing yourself and preparing your home to be a supportive recovery environment. That may mean attending 12-Step meetings such as Al-Anon or CODA, or working with our team in family therapy and aftercare planning as appropriate.
To start your family's journey back to renewal, reconnection, and recovery at our sanctuary in the mountains of Utah, contact our admissions team today.
---
MATT BIEKERT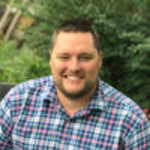 Matt was born and raised in North Stonington, Connecticut. He has always been a close-knit family guy. When he is not working you can find him outside, playing sports, being a prankster and enjoying a great laugh. His favorite hobbies are playing golf, photography and travel. Matt had his own struggles with addiction and is very proud to share his story of recovery and his passion for the mission of Acqua. He found his way to Acqua in search of treatment – he was actually our second patient!! He was very excited to join our team on his 1 year sobriety anniversary. He likes to say that he helped open the center (as a patient) and we have never been able to get rid of him! [Editor's note: we hope we keep him forever.] He began at Acqua by helping create a small, Alumni program, and then transitioned to Outreach and marketing, which is a natural for him because he loves to connect with people from all walks of life who are seeking help. In February 2018, Matt was promoted to Admissions Director; because he is so passionate about his work he never feels like it is a job to help guide people on the path to recovery.