At Acqua Recovery, we care for and connect with people struggling with addiction. In fact, many of our staff members have been through that struggle themselves. Here, Acqua Recovery Psych Tech and Recovery Coach Ashlee shares her own journey to recovery, and how she found it on our Midway, Utah, campus.
I am so grateful today to be living a life of abundance in recovery. The last couple of years have been incredibly transformative for me and it all started here at Acqua Recovery. Acqua was the first place that felt like home to me in a very long time. It was here that I began the process of shedding limiting beliefs, conditions & constructs that kept me from living a life of purpose. The program, the property & the people were the trifecta I needed to begin to step into my becoming. Acqua truly is a space of healing. My life has been blessed in ways I could have never imagined & Acqua was the catalyst.
Since leaving treatment I have been gifted with new eyes to see the world in a way that allows me to be curious and courageous. I chose to change my career path and am elated to say that I now work at Acqua sharing the message that was so generously shared with me. Being able to give back and build community within recovery is magical and meaningful. I work here but it doesn't feel like a job because I value and love what I do.
I'm happy to report that people can change, relationships can heal & trust can be rebuilt. Peace is no longer what I seek outside of myself because I carry it with me wherever I may roam. Life is still hard sometimes but I get to be present for all of it. I'm no longer waiting for my life to happen, I'm living it happy, joyous and free.
To speak with an Acqua team member like Ashlee, chat us or contact us here.
---
ASHLEE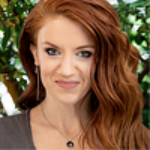 Ashlee is a native to Midway, UT. She feels the most at home when she is in nature. Ashlee enjoys learning about and participating in a variety of healing modalities. She enjoys being creative and connecting with people through music. Her family means the world to her and she loves playing with her sweet little dog, Pabu. Ashlee struggled with substance abuse herself and is honored to share her story of recovery. It wasn't until she came to Acqua in 2018 as a resident that she surrendered and chose into a new way of being. The sacred land at Acqua called her home and provided her with the sanctuary she needed to heal. She is grateful for the time she spent at Acqua, as it inspired her passion to help others and step into her own gifts. As an alumni of Acqua Recovery, Ashlee became a Recovery Coach in June of 2019. Through this role, she deepened her passion for helping and inspiring others to find their path to recovery. Ashlee is now excited to be a part of Acqua's admissions team as an Outreach Specialist and to help people find freedom from addiction. She understands firsthand how difficult it can be to find the right treatment center for yourself or your loved one, and deeply cares about making that process as seamless as possible.