Since the Civil War, the American government has been dedicated to assisting its veterans. In reality, that's been done with varying degrees of success over time. If you are a veteran struggling with substance use disorder or you know someone who is, can you count on the VA to pay for inpatient drug and alcohol rehab? Does the VA cover PTSD or depression treatment as well? Although each veteran's VA benefits are different, there are some key facts that you need to know.
Does the VA Pay for Rehab? What's Covered
Today, we know that substance use disorder is often triggered by underlying trauma or mental health issues. Both are unfortunately common among veterans, due to the nature of military service. For that reason, the VA has long offered mental health and substance abuse screenings and services.
In 2008, the Veterans' Mental Health and Other Care Improvements Act made this coverage even more robust. According to the law, the VA is required to provide the following services and treatment to all veterans who are enrolled in the VA and in need of addiction treatment: addiction treatment screenings, short-term counseling, marriage and family counseling, opiate substitution therapy (MAT), prescriptions to reduce cravings, medically managed detox, peer-to-peer counseling, and more.
The law offered additional assistance for families, homeless veterans, and veterans struggling with pain management. Enacted after the death of a vet suffering from PTSD in a VA facility, the law has made VA services for mental health and substance use disorder more robust than ever.
Drug & Alcohol Rehab Through the VA: What's Not Covered
However, that doesn't mean that such services are readily accessible for all vets. In a recent government report, the VA admitted facing "recent challenges in fulfilling its commitment to Veterans, most notably a rapid increase in use of mental health services," largely due to the exploding need. (Between 2015 and 2013, the report stated, the number of veterans receiving mental health services from the VA increased 63%.) In addition, they noted, "VA resources are not always located where needs are greatest." On average, the report found, most veterans utilizing VA services lived within one hour of the VA facility.
The VA continues to explore the efficacy of online self-assessment tools and telehealth services in treating substance use disorder and mental health issues in vets. However, if services are not readily available to a veteran due to a lack of open treatment spots or distance, the VA will collaborate with a trusted private provider like Acqua Recovery in order to arrange addiction treatment.
TRICARE for Rehab
TRICARE was established in 1993 to help veterans and military families afford medical or mental health treatment. Many veterans utilize TRICARE (or its subsidiaries like TriWest or TRICARE East) as a supplement to VA services or as a safety net when VA services are not available.
Much like the VA, TRICARE expanded its coverage in recent years to better provide for mental health and substance use disorder treatment. Individual plans may vary, but often include partial hospitalization programs (PHP), outpatient mental health and substance use disorder treatment, residential addiction treatment, inpatient substance abuse treatment, psychiatric residential treatment for PTSD, medically managed detox, and more.
Addiction Treatment for Veterans
Acqua Recovery is in-network with TRICARE, TriWest, TRICARE East, Humana Military, and several other major insurance providers. To learn more about your own benefits through the VA or any other provider, call our admissions team. They have the experience and expertise to provide you with comprehensive, accurate information regarding your options for substance use disorder and mental health treatment for veterans.
---
MATT BIEKERT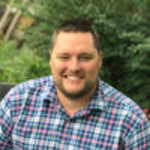 Matt was born and raised in North Stonington, Connecticut. He has always been a close-knit family guy. When he is not working you can find him outside, playing sports, being a prankster and enjoying a great laugh. His favorite hobbies are playing golf, photography and travel. Matt had his own struggles with addiction and is very proud to share his story of recovery and his passion for the mission of Acqua. He found his way to Acqua in search of treatment – he was actually our second patient!! He was very excited to join our team on his 1 year sobriety anniversary. He likes to say that he helped open the center (as a patient) and we have never been able to get rid of him! [Editor's note: we hope we keep him forever.] He began at Acqua by helping create a small, Alumni program, and then transitioned to Outreach and marketing, which is a natural for him because he loves to connect with people from all walks of life who are seeking help. In February 2018, Matt was promoted to Admissions Director; because he is so passionate about his work he never feels like it is a job to help guide people on the path to recovery.