For many service members, deployment helps keep bad habits in check. Zero tolerance policies and the possibility of being dishonorably discharged have led to rates of drug use among service members that are far lower than the general population. However, all that changes after deployment. The National Institute on Drug Abuse found that "reported rates of illicit drug use increase when active duty personnel leave military service." Many attempt to self-medicate the wounds of war with drugs or alcohol — and it's getting worse. According to NIDA, "from 2002 to 2009, cannabis use disorders increased more than 50% among veterans." In addition, the rate of opioid overdose in veterans skyrocketed from 14% in 2010 to 21% in 2016. If you are one of the many veterans struggling with substance abuse — or you know someone who is — drug rehab for veterans could help. Here's how it works.
Signs of Addiction in Veterans
Returning from deployment is a jarring experience in itself. How can you tell if your drug use is a problem, or just another unexpected aspect of this transition? Instead of looking at how much you're using, look at how you're using — and how it affects your life.
Is your using causing issues with your family or loved ones? Is it keeping you from building your career or doing the things you love? Are you spending money you don't have on drugs? Put simply, if your drug use is having negative effects on your life and you keep on using, you could have a problem.
You might think that drugs and alcohol are helping you but the reality is different. For example, marijuana is seen as a calming drug, but one study showed that it can actually make PTSD symptoms and violent behavior much worse.
Symptoms of Addiction in Veterans
The symptoms of addiction can present themselves in many ways, but there are a few common occurrences that may indicate that you need professional help in order to recover. These include:
Multiple failed attempts to quit or cut down on your own

Growing tolerance for your substance of choice

Withdrawal symptoms if you suddenly stop

Continued substance use despite personal, social, or occupational problems

Using more substances than intended or for longer than intended

Invasive drug or alcohol cravings

Using substances when it is dangerous to do so, such as while driving or operating heavy machinery
Depending on the substance, many veterans will also experience unintended weight changes, sleep difficulties, or signs of physical illness. They may also experience worsening or new mental illness, such as depression or anxiety.
External factors may begin to add up as well. Many veterans living with substance use disorders face extreme financial hardship, job loss, or homelessness.
Addiction is a progressive disease, which means it gets worse over time. If you think you're dealing with the symptoms of addiction, the time to seek treatment is now.
The Disease Model of Addiction for Veterans
That doesn't mean that addiction is your fault, or something you could overcome if you tried hard enough. Addiction is a complex, chronic brain disease. It is caused by genetic and lifestyle factors, and like other chronic diseases can be hard to beat. Luckily, drug rehab for veterans can help you identify and heal the root causes of your using so you can get clean and sober for good.
Choosing a Drug Rehab for Veterans
Choosing a drug rehab for veterans can be overwhelming. Do you want to go to residential addiction treatment near home or further afield? Would you prefer a same-sex facility or one that is co-ed? What kinds of treatments or activities are important to you? For veterans, choosing a residential addiction treatment facility with special programming for vets is crucial. The best way to find out about a program is to explore a facility's website or call.You'll know from talking to the admissions team if it's a right fit for you.
When you enter drug rehab, you will have a preliminary conversation with the admissions team about your life, your using, and your goals. This allows the professionals on staff to develop a customized treatment plan that is individual to you. Your treatment plan will be updated throughout your stay based on how you are proceeding. A typical treatment plan may include group therapy, one-on-one counseling, and innovative treatments like EMDR (eye movement desensitization reprogramming), which has proven to be effective for veterans suffering from PTSD and addiction.
There also will be plenty of downtime, including leisure activities like fishing, yoga, or gym time. Before long, you will start to remember the joy of life clean and sober.
What Services Does the VA Provide for Veterans with Substance Abuse?
Health insurance through the VA provides coverage for multiple levels of substance use treatment programs for veterans. The VA offers its own veterans rehab programs, though these facilities are often filled to capacity and have long waitlists.
Thankfully, the VA works with several Community Care partners to provide evidence-based treatment for substance use disorders. Various veterans' addiction treatment types are covered, including:
Medical detox, which can help with withdrawing from alcohol or substance use

Residential treatment

Intensive outpatient treatment

Short-term outpatient treatment

Co-occurring disorder treatment
What happens in a veterans substance abuse program depends on the level of care and specific needs. To verify their coverage for alcohol or drug rehab, veterans can contact their insurance provider or reach out to the veteran's drug rehab of their choice.
What Happens if a Veteran Lacks Health Care Benefits?
If you don't have health insurance through the VA, alcohol rehab and drug rehab options are still available. There are two main options for finding substance use treatment without insurance:
Private pay at a treatment center

Signing up for a new insurance plan
Thanks to the Affordable Care Act, no insurance provider can deny you coverage for a pre-existing substance use disorder, and all major insurance carriers are required to provide coverage for drug and alcohol rehab for veterans.
Additionally, many veterans who don't have health care through the VA may be eligible for coverage. This includes all veterans who served in the Vietnam era and anyone who enlisted after September 7, 1980 and served their full period of active duty or for twenty-four continuous months without receiving a dishonorable discharge.
The VA does have income limits for healthcare. Reach out to your local VA office for more information.
Paying for Drug Rehab for Veterans
Paying for drug rehab is easy if you are a veteran. Acqua Recovery is in network with TRICARE, TriWest, TRICARE East, and many other insurance providers who care for veterans. If you're interested in learning more, contact our team to verify your benefits and find out if a stay at our sanctuary for healing could be covered by your insurance. You deserve to experience true freedom in recovery, and we're here to help you get there.
Frequently Asked Questions
Does the VA Do Rehab?
Yes. The VA has their own facilities throughout the country for substance use treatment but also covers the cost of treatment at many outside providers.
How Many Veterans Become Drug or Alcohol Addicts Statistically?
According to the Substance Abuse and Mental Health Services Administration, 12.0% of veterans live with a substance use disorder (SUD) each year, accounting for 2.4 million people.
Among those with SUDs, 41.9% struggled with illicit drugs, 70.1% struggled with alcohol, and 12.0% struggled with both drugs and alcohol.
What Drugs Do Veterans Use Most Commonly?
Alcohol is by far the most commonly used and abused drug among veterans, with 55.1% of veterans reporting alcohol use in the past month and 8.3% meeting criteria for an alcohol use disorder in the past year.
Following alcohol, the most commonly used drugs among veterans are marijuana, psychotherapeutic drugs, methamphetamines, and cocaine.
What Can Cause a Veteran to Lose Their VA Benefits?
Veterans can lose their VA benefits if they receive a dishonorable discharge.
---
MATT BIEKERT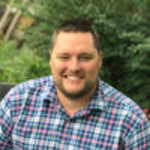 Matt was born and raised in North Stonington, Connecticut. He has always been a close-knit family guy. When he is not working you can find him outside, playing sports, being a prankster and enjoying a great laugh. His favorite hobbies are playing golf, photography and travel. Matt had his own struggles with addiction and is very proud to share his story of recovery and his passion for the mission of Acqua. He found his way to Acqua in search of treatment – he was actually our second patient!! He was very excited to join our team on his 1 year sobriety anniversary. He likes to say that he helped open the center (as a patient) and we have never been able to get rid of him! [Editor's note: we hope we keep him forever.] He began at Acqua by helping create a small, Alumni program, and then transitioned to Outreach and marketing, which is a natural for him because he loves to connect with people from all walks of life who are seeking help. In February 2018, Matt was promoted to Admissions Director; because he is so passionate about his work he never feels like it is a job to help guide people on the path to recovery.