Choosing the right addiction treatment center is a massive decision, with so much time, money, and a life at stake. For veterans and military families, it also means saying goodbye again – a difficult decision when they've already spent so much time apart. How can you know if a veterans substance abuse program is right for you? Here's what you need to know about drug and alcohol rehab for vets.
Veterans & Substance Abuse
As a group, veterans are among the populations most susceptible to drug and alcohol abuse. Countless studies have found that they tend to struggle with substance use disorder at rates higher than those found in the general population. To understand why, one must look at the reasons for substance abuse among veterans.
We know today that addiction is a complex disease with roots in trauma and co-occurring disorders like PTSD, depression, anxiety, and more. Sadly, many vets have had more than their fair share of trauma while serving for our country. Far too many turn to drugs and alcohol in the hopes of numbing the pain and addiction is the result.
Residential Addiction Treatment for Veterans
Residential addiction treatment is where veterans can go to identify and heal the underlying causes of their addiction, so they can finally enjoy the freedom that they fought for. It all starts with a comprehensive assessment at intake. There, members of the clinical team will speak with and assess the client to determine their unique needs, goals, and challenges. The clinical team will then prepare a customized treatment plan incorporating therapies specifically designed to help that individual.
The treatment plan may include one-on-one counseling sessions with on-site therapists to explore their wounds of war in a safe environment and at a safe pace. In group therapy, they'll learn to reconnect with civilians and veterans alike. Innovative treatments like EMDR (eye movement deprogramming and reprocessing) can help them find freedom from their demons like PTSD once and for all.
Experiential Therapies for Veterans
At the same time, "leisure activities" and experiential therapies are just as vital to each individual's recovery. Activities like fly fishing, hiking, yoga, or gym time reintroduce the simple pleasures of life and help clients begin to picture a life without drugs and alcohol. They'll discover new passions, renew their love for old ones, and build lifelong friendships with the other people in early recovery who are finding their way alongside them.
Nutrition for Recovery
Every day, clients are treated to health meals and snacks the likes of which they certainly never saw in the military. Our on-site nutrition for recovery team utilizes the latest in nutrition science to develop menus that are as healing as they are delicious. In residential addiction treatment, each client is supported in their recovery at every level – even on a cellular level!
Paying for Rehab for Veterans
The VA isn't your only option when it comes to substance abuse programs for veterans. Although it may be a good place to start, you might find that you can access better treatment sooner by going private. Acqua Recovery is proud to be in network with TRICARE, TRICARE East, TriWest, and Humana Military, making our substance abuse program for veterans affordable for veterans and their families.
Do you think that addiction treatment for veterans could be right for you or a loved one? Call our caring admissions team. Many are alumni of Acqua and can share their firsthand experience at our sanctuary for healing.
Frequently Asked Questions
What Is the Purpose of a Treatment Plan for Substance Abuse?
A treatment plan is a unique protocol designed to offer veterans customized mental health treatment. What happens in a veterans' substance abuse program depends on several personal variables, such as whether they are dealing with co-occurring mental illness, polysubstance abuse, or physical health challenges.
Rather than taking a one-size-fits-all approach to recovery, a treatment plan offers a tailored and flexible method to help veterans achieve recovery. This could include specialized addiction treatment types, different levels of care, or referrals to specialized healthcare providers.
How Does Substance Abuse Affect Veterans and Their Families?
The consequences of a substance use disorder can have a ripple effect throughout families, friendships, and communities. While many people believe that their addiction affects them and them alone, this simply is not the case.
Substance use disorders can affect a family's finances, personal relationships, social standing, and stability. The emotional toll of seeing a loved one go through addiction can also be overwhelmingly stressful.
Why Do Veterans Struggle with Addiction?
Addiction is a disease that has no boundaries. Substance use disorders affect people of all ethnicities, ages, occupations, and statuses. Veterans are no exception — though there are a few key factors that contribute to veteran substance use.
During their military service, veterans are often asked to enter extreme situations, which can lead to a buildup of stress, chronic exposure to trauma, and physical injury. In addition, military culture is generally accepting of alcohol use and abuse, which can further lead veterans into addiction.
The best advice for addiction recovery in veterans is to find and enroll in a facility that offers specialized veteran treatment services. These specialized programs can cater to the unique needs of veterans struggling with substance use disorders, such as treating co-occurring mental illnesses and understanding the situations that veterans have experienced.
Is PTSD Associated with Substance Abuse?
Decades of research have shown a high correlation between PTSD and substance use disorders. The evidence further indicates that PTSD often leads to addiction, as people experiencing severe negative symptoms from PTSD may seek to self-medicate with alcohol or illicit substances.
Does the VA Pay for Alcoholism?
The VA has several facilities throughout the country that offer drug and alcohol treatment. If your local VA drug rehab is at capacity, there are several other options for veterans seeking treatment. In addition to their own facilities, the VA will pay for drug and alcohol rehab for veterans at certain facilities that meet the VA's standard of care.
---
MATT BIEKERT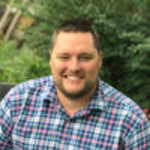 Matt was born and raised in North Stonington, Connecticut. He has always been a close-knit family guy. When he is not working you can find him outside, playing sports, being a prankster and enjoying a great laugh. His favorite hobbies are playing golf, photography and travel. Matt had his own struggles with addiction and is very proud to share his story of recovery and his passion for the mission of Acqua. He found his way to Acqua in search of treatment – he was actually our second patient!! He was very excited to join our team on his 1 year sobriety anniversary. He likes to say that he helped open the center (as a patient) and we have never been able to get rid of him! [Editor's note: we hope we keep him forever.] He began at Acqua by helping create a small, Alumni program, and then transitioned to Outreach and marketing, which is a natural for him because he loves to connect with people from all walks of life who are seeking help. In February 2018, Matt was promoted to Admissions Director; because he is so passionate about his work he never feels like it is a job to help guide people on the path to recovery.