The VA can be an incredible resource for veterans — as long as you know how to maximize your benefits. If you or a loved one is considering residential addiction treatment for veterans, here's what you need to know about the VA and alcohol rehab.
What is the VA?
The VA is shorthand for the United States Department of Veterans Affairs. Founded in 1930, the VA is a federally managed organization that is intended to support veterans after military service. That includes medical treatment, vocational rehabilitation, mental health treatment, and a variety of services available at more than 100 VA facilities. Some are totally free of cost, but the amount each veteran pays is determined by their income and whether their injuries were sustained during service. Further details regarding eligibility for VA services is available HERE.
It's an impressive mission, but one that may sometimes fall short. Due to the increasing number of conflicts throughout the 20th century, as well as increasing life spans, the VA has been overburdened at times. This has occasionally resulted in long wait times for care or reduced services for some vets.
In response to those issues, TRICARE began offering benefits in 1995. TRICARE can serve as supplemental insurance on top of VA benefits. It also covers military families — who are not eligible to receive VA benefits. Like the VA, it is managed by the federal government and covers a variety of services: dental, pharmacy, mental health, vision, and more.
Substance use disorder is a growing issue among active duty service members and veterans alike. For that reason, the VA offers a wide range of treatments for addiction: counseling, intensive outpatient treatment, marriage and family counseling, self-help groups, residential treatment, aftercare, relapse prevention, medically managed detox, and medication prescription, when appropriate.
In order to utilize those services, veterans must first speak with their primary care provider about any substance use issues. The doctor will complete a screening and refer to treatment as needed.
However, for veterans who wish to access addiction treatment faster or choose their own program, there are other options. The VA partners with many "civilian" addiction treatment programs offering residential addiction treatment services for veterans. Many veterans and military families also choose to utilize TRICARE benefits in order to attend the drug or alcohol rehab of their choice.
Acqua Recovery is proud to be in network with TRICARE, TriWest, TRICARE East, Humana Military, and a variety of other leading insurance providers. Over the years, we've helped countless veterans to find healing from the wounds of war, substance use disorder, and mental health issues through our comprehensive dual diagnosis residential addiction treatment program.
To learn more about how veterans can receive treatment at Acqua Recovery through VA or insurance benefits, call our team. We'll help answer any questions you may have and give you the information you need to take the first steps towards a life of renewal, reconnection, and new purpose in recovery.
---
MATT BIEKERT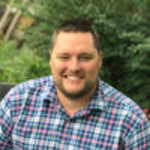 Matt was born and raised in North Stonington, Connecticut. He has always been a close-knit family guy. When he is not working you can find him outside, playing sports, being a prankster and enjoying a great laugh. His favorite hobbies are playing golf, photography and travel. Matt had his own struggles with addiction and is very proud to share his story of recovery and his passion for the mission of Acqua. He found his way to Acqua in search of treatment – he was actually our second patient!! He was very excited to join our team on his 1 year sobriety anniversary. He likes to say that he helped open the center (as a patient) and we have never been able to get rid of him! [Editor's note: we hope we keep him forever.] He began at Acqua by helping create a small, Alumni program, and then transitioned to Outreach and marketing, which is a natural for him because he loves to connect with people from all walks of life who are seeking help. In February 2018, Matt was promoted to Admissions Director; because he is so passionate about his work he never feels like it is a job to help guide people on the path to recovery.